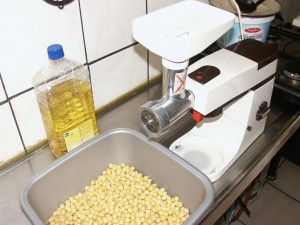 Sunday January 18th 2015, from 15.00 till 18:00, Workshop: Making Falafel
When falafel is made the traditional way, is indeed a vegan food; it's a great source of protein for people who have cut meat out of their diet. It's relatively low in fat and has no cholesterol if you fry it in heart-healthy grapeseed oil. And if you top it with veggies in a pita, it becomes a filling and nourishing meal!
The plan is to make falafel for making 270 balls on Monday afternoon in classical way.