Vrijwilliger worden, of af en toe een steentje bijdragen ?
[English] : Become volunteer in Joe's, or help out a little bit every now ?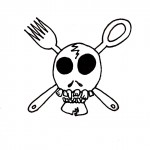 Op maandag en donderdag kan je in Joes Garage terecht voor een veganistische maaltijd. Wij zijn steeds op zoek naar nieuwe keukenprinsen en prinsessen. Stuur een mailtje naar joe [at] lists [dot] squat [dot] net zodat we je kunnen laten weten welke dagen nog vrij zijn. Uiteraard kan je op de avond zelf ook de handen uit de mouwen steken of in het afwaswater.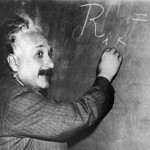 Wil je een infoavond of workshop organiseren, geef ons dan tijdig een seintje. Dan kan jouw event mee op de maandelijkse activiteitenposter van Joes Garage en sturen we het door naar onze andere 'promo kanalen'. Gewoonlijk reserveren we de zondagavonden hiervoor. Als er geen infoevent is, draaien we die avond een film. Laat ons weten wie de avond organiseert, hoe we je kunnen bereiken, en omschrijf in een vijftalregeltjes waar het om gaat voor onze website.
Wil je een film vertonen of heb je leuke ideeën voor een filmthema voor de maand. Laat het weten voor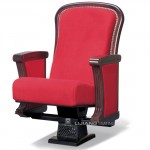 de 22ste van de maand en stuur een mailtje naar joe [at] squat.net om te weten welke zondagen nog vrij zijn. Voorzie dat zowel een Nederlandstalig als een Engelstalig publiek de film kan volgen. Breng de film mee op een USB stick, de meeste formaten kunnen worden afgespeeld.
Heb je zin om mee te helpen met promotie?
Elke maand zoeken we iemand die de poster en flyer ontwerpt met de activiteiten in Joe's Garage. Het ontwerp moet aangeleverd worden in A4. Elke laag op een apart A4 geprint. Er is keuze tussen zwarte, rode, blauwe, groene en gele inkt. Houd hier rekening mee voor het ontwerp. B4 is het maximum formaat waarop gedrukt kan worden. Rond de 25ste van elke maand zou alle informatie moeten binnen zijn die je nodig hebt om op de poster te zetten. Mail naar joe [at] lists [dot] squat [dot] net om te zeggen dat je deze maand de poster wil ontwerpen en dan sturen we je de meest recente informatie. Het poster archief.
Wil je helpen onze flyers of posters te verspreiden? In het begin van de maand kan je de posters en flyers ophalen. Laat even weten waar je ze zal verspreiden zodat we geen dubbel werk verrichten. Wil je een buurt voor je rekening nemen of kom je vaak op bepaalde plaatsen, we hebben een lijst met plekken waar we onze posters doorgaans hangen.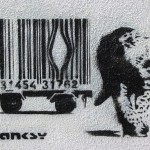 Altijd al eens kledingsadvies willen geven of de weggegeven spullen op een leuke manier presenteren? Dan is het openhouden van de weggeefwinkel vast wat voor jou. Elke zaterdag opent de weggeefwinkel haar deuren tussen 14u en 18u. Voordat we de mensen verwelkomen worden de spullen uit de rekken gehaald en klaar gezet. Maandelijks stellen we een rooster op met vrijwilligers. Draai eerst even een zaterdag mee met een ervaren weggeefwinkelier om de knepen van het vak te leren.
Neem contact met ons op, kom langs of email. Zie onze contact pagina.