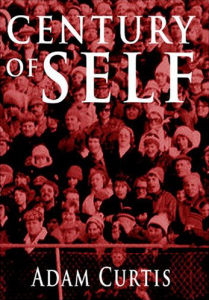 Wednesday March 28th 2007, Documentary: The Century of the Self (Parts 3 & 4) by Adam Curtis, 2002.

This eye-opening documentary by BBC's Adam Curtis takes you along on a disturbing tour of the developments in psychological manipulation used by corporations and governments since the beginning of the 20th century.
The third and fourth episode show how the initial methodology of Freudian psychological control was challenged by the followers of another psychologist's teachings: Wilhelm Reich.
While they aspired to break through the paradigm of keeping the people under control, both corporations and governments adapted and used the approach of Reichian psychology to develop even more insidious methods for manipulation and control.