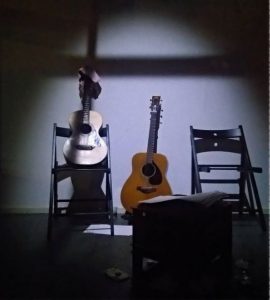 Friday 16 November 2018, An Aman molli night: tribute for Greek folk guitar! Doors open at 19:00.
Workshop: "The Greek folk guitar in pre-war gramophone recordings"
Charis Konstantinou will take us through the different styles of guitar playing and the steps of Blues – Rebetiko blend, which occur by the migration movement from Greece to USA at 20s and 30s. (for all instruments and singers)
Start 7pm sharp
———————————
Second part, concert by "Rebet guitarS"
Charis Konstantinou (guitar and vocals) and Jaap Faber (guitar)
Starts around 10 pm
Do you want to perform on the stage, play a concert at Joe's Garage? Please get in touch: joe [at] squat [dot] net, we are curious to read on your own website, not on corporate social media, where you have been playing in the past, what type of venues you are heading to.