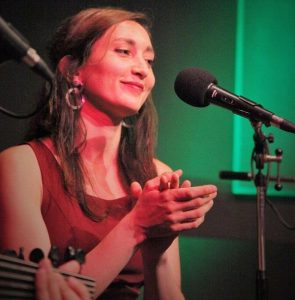 Friday March 22nd 2019, Aman molli: singing workshop by Vanessa Kourtesi. Door opens at 19:30.
Vanessa Kourtesi will be with us for a special workshop full of singing! Don't miss this unique opportunity!
Vanessa is singing with the Serenade Ensemble, who performed at Joe's Garage last december 8th. Serenade Ensemble is a group of five talented young musicians from Greece and Turkey who all met in Codarts university in Rotterdam.
The Circle: https: //www.youtube.com/watch?v=3VsE6FcP1lk
Somewhere in Athens: https: //www.youtube.com/watch?v=BuyJt185ITE