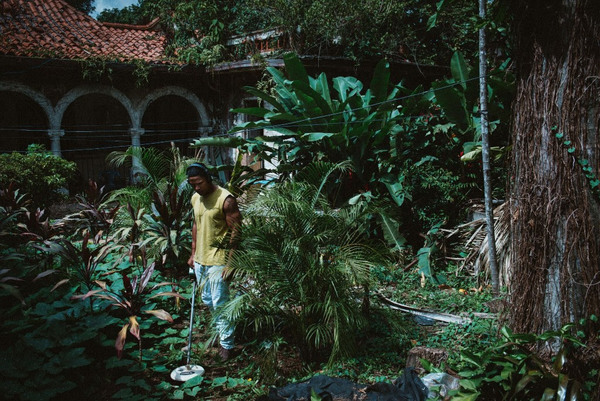 Sunday August 18th 2019, Movie night: La Soledad (Jorge Thielen Armand, 2016). In Spanish with English subtitles. Doors: 20:00, Film 20:30
A vivid and intimate account of the Venezuelan crisis told through the real-life struggle of a young father trying to save his family from the demolition of their home.
Already struggling to survive in the urban jungle of Caracas, José discovers that the decrepit mansion he occupies with his family will soon be demolished. Driven by a desire for a better life and guided by the ancestral spirits of the house, José embarks on a mystical search for a cache of gold that is rumored to be buried in the walls of the mansion. This film is a real story and played by the actual characters.
In Spanish with English subtitles.
Film night at Joe's Garage, cozy cinema! Free entrance. You want to play a movie, let us know: joe [at] lists [dot] squat [dot] net