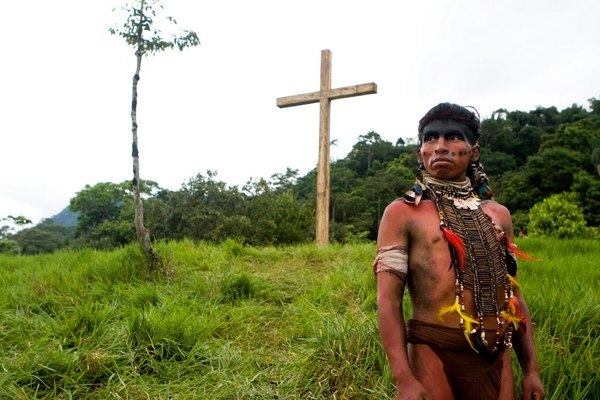 Sunday November 10th 2019, Movie Night: Even the Rain (Icíar Bollaín, 2010) 104 minutes. with English subtitles. Doors open at 20:00, Film starts at 20:30
A Spanish film crew arrive in Bolivia to shoot an epic about Columbus's entry into the New World, only to start blindly perpetuating the exploitation their own project seeks to denounce. As production gradually unravels amid protests over the privatisation of the region's water supply, some tense, pointed action ensues.
Icíar Bollaín (director of the moving 'Olive Tree' that we watched a while back) cranes her camera to highlight the real-world injustices developing beyond the on-location ego trips, while Paul Laverty's script packs the political punch – he works with Bollaín and famously was regular writer for Ken Loach.
Film night at Joe's Garage, cozy cinema! Free entrance. You want to play a movie, let us know.