Sunday 25 june 2023, Freedom of Press & Nationalism in India: Discussion & Movie night: Gauri (documentary by Kavitha Lankesh, 70 min). Doors open at 18:45. Online discussion with film director from 7pm. Film starts at 8pm.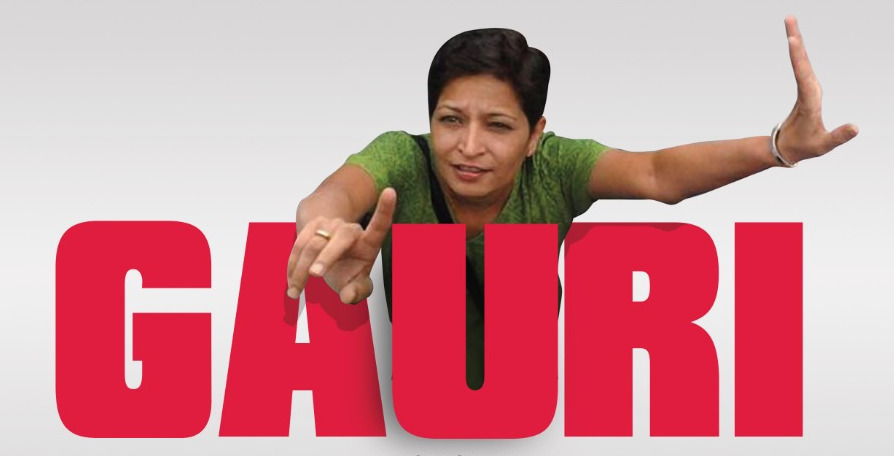 There were more than 200 reported attacks on journalists in India in the last 5 years, and 30 journalists murdered in the last decade. India's rank on the Global Press Freedom Index 2023 is an abysmal 161 out of 180 countries. Attacks on dissenters and journalists are unfortunately neither new, nor limited to India. But the intensity of attacks in the last decade is something to be concerned about.
On 5th September 2017, a prominent journalist and activist from India, Gauri Lankesh, was murdered, sending shock waves across the country and the rest of the world. "Gauri" is a documentary that juxtaposes the arc of her life with the rise of Hindu nationalism in India, and their confrontations. Directed by Kavitha Lankesh, her sister and International award winning director, "Gauri" won the "Best Long Documentary Award" at the South Asian Film Festival of Montreal, 2023.
The citation of the award reads "A brave and uncompromising pulse-taking of the current crisis in Indian politics, focusing on the 2017 political assassination of trailblazing Bengaluru journalist Gauri Lankesh. A "J'accuse" docu-thriller directed and narrated with verve by Gauri's sister, Kavitha Lankesh".
Kavitha will join us online for an interactive session prior to the screening at 7pm. Film starts at 8pm.
Screening hosted by other indias – a space for discussion, reflection and (cultural, political) action relating to contemporary India. other indias is working towards building and sustaining a community in the Netherlands which reflects the plurality and complexity of India, which respects differences and upholds a coalitional approach to overcoming inequalities.
Film night at Joe's Garage, cozy cinema! Free entrance. You want to screen a movie, let us know: joe [at] lists [dot] squat [dot] net