Sunday 23 July 2023, Release concert by Johannes Karst (cello, voice). Door opening at 19:30, music from 20:30.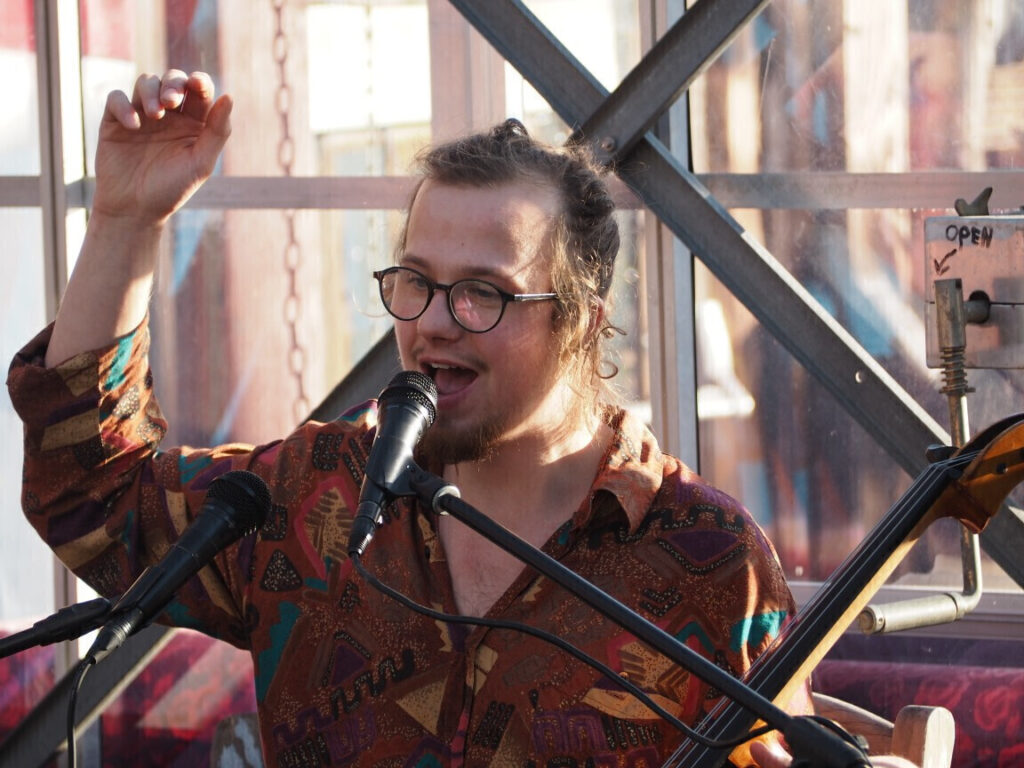 Johannes Karst is an interdisciplinary performer, improvisor and composer on the stage at Joe's Garage, with his cello, for the release concert of his first album.
His artistic work and personal research are deeply interconnected and he searches for the reasons behind actions, thoughts and behaviors.
In his music he likes to create worlds with depth and layers that take the listener on a atmospheric journey and takes elements from folk, jazz and contemporary classical music.
His improvisations are raw and vulnerable, emotional with a hint of playful absurdity.
This album is not only a music album for me. It is a celebration – a celebration of life, beauty and of possibility.
Every piece on this album reflects a different part of my journey. Therefore every piece has its own unique world, its own sound and its own story to tell. But the pieces are not only an abstraction of my inner world. Through music, words and sound I want to show the beauty I experience around me. I want to share all the amazing details, complexity and the vast amount of colors that life can give us.