Monday 11th of June, 7pm Benefiet voku Buro Jansen & Janssen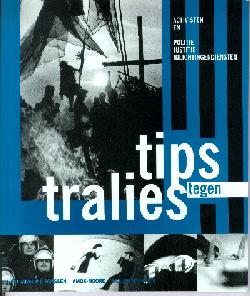 Buro Jansen & Janssen is een onderzoeksburo dat politie, justitie en inlichtingen- diensten kritisch volgt en daar gevraagd of ongevraagd een mening over geeft. Een grondrechtenkollektief dat publiceert over uitbreiding van bevoegdheden en repressieve wetgeving in vooral haar eigen uitgaven en op het internet. Soms een steungroep voor mensen die ongewild gevolgd of vervolgd worden. Een vraagbaak voor burgers, maar ook politici, journalisten en andere onderzoekers. En meestal een combinatie van dit al.
Buro Jansen & Janssen is a research agency that critically  investigates police, judiciary and intelligence services. A fundamental rights collective that publishes on expanding
powers and oppressive laws, especially in its own publications on the Internet. Sometimes a support group for people who unwillingly are followed or persecuted. A source of information for citizens, but also politicians, journalists and other researchers. And usually a combination of all of this.