Here a list of events that took place at Joe's Garage in 2013. There were various special events, workshops, bands performing, benefits, movie nights, info nights, next to the weekly events, which are the Kraakspreekuur, the Lonely Collective Day Cafe, the give away shop, the sunday movie night and the Vegazulu people's kitchen. Monthly posters and flyers were printed and distributed around the city. Regular news about the local squat scene and other campaigns were published on-line in the month editorial. All this would have not been possible without the participation of the many volunteers.
Solidarity is for white women. A discussion about feminism and intersectionality (November 15th),, "The enemy within – What can we do about internalized sexism?" Workshop/discussion (October 25th), 'How did Feminism end up being the big bad F* word' Discussion (August 15th), "Non-monogamy and the Romantic idea of love" Workshop/Discussion (May 17th), "How to be a Man – Deconstructing Masculinity" Workshop (March 15th), "Gender Revolution" Workshop (February 8th), "Feminism – Who still needs that?" Workshop (January 11th), Joe's Collage, Cut & Paste Party (September 27th, August 16th, June 28th), Cooking Workshop (June 23rd, June 9th)
Bands, concerts, performances:
Allen & Neske, Quinlan Lee, Alessandro Seul, Hadji Ahmed, Jeremy Bally, 'Pedalling for Papua', Bucket Boyz, Andy Dale Patty, My Sisters Collected Fantasies, Leah Song, Shireen, Dangle Manatee, Ken Parsons, Sam from Sin Sin Collective, Sina Khani, Blackbirds & Thrushes, Balcony Players, Skogen. On the stage, we even had theatre with Babboo Theater.
Theaterstraat Benefits (December 23rd, December 26th), De Lastpost Benefit (December 19th), Free Mumia Abu-Jamal Benefit (December 16th, June 10th, April 22nd), Benefit for climate & Reclaim the Fields camp (December 12th), Indigenous Movement on the move! Benefit (December 9th, October 7th, May 13th), Hambacher Forest, presentation and call for mobilization (September 19th, October 17th, December 2nd), Kaikoesie Benefit (November 18th), Solidarity event for activists from Maribor during Global Uprisings (November 17th), Kazova Occupied Benefit (November 14th), Mapuche Benefit (November 4th, June 20th),
Benefit voku towards fighting unjust evictions (October 24th), Benefiet Voku Soweto (October 21st, April 8th, March 4th), Voices of Women Media Benefit (October 14th, January 17th), Free West Papua Campaign Info night and Benefit (September 30th), Cardiff Squatters Network Infonight (September 19th), Autoclave Benefit (August 19th), Genova 2001 is not over. Benefit Voku for the activists convicted after the G8 protests (August 12th), Paris suburbs' squat "Le transfo" benefit and infonight (July 29th), Uprising in Brazil, Info night & Benefit (July 22nd), Uprisings in Turkey, Info night & Benefit (July 8th), Ubica Benefit (June 27th), Benefit Plan B. (June 24th), Roomtuintje Oostbos benefit (June 17th, March 25th), No Border Camp Rotterdam Benefit (June 6th),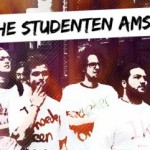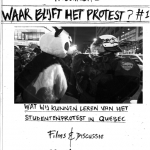 Autonomous Centre Köln on the Barricades, Benefit and Infonight (June 3rd), Lawaai Launch Party and Benefit (May 24th), Benefit Mobilization against Monsanto (May 20th), Benefieten Steungroep Vrouwen Zonder Verblijfsvergunning (May 16th, May 30th, March 7th, February 7th), Revolutionary Cells – Defend militant history: Solidarity with Sonja and Christian (April 19th), Steun Choucha Vluchtelingen Benefiet (April 18th), Contra Info solidarity event with anarchist comrades in Greek prisons (April 12th), Queeristan Benefit (April 11th), Benefit Riseup (March 28th), LaRage Benefit (March 18th), Anarchists Against the Wall Benefit (March 11th), The Black Fish Benefit (February 18th), Benefit dinner for Talent Project Philippines (January 31st), Benefit Arent Krijtsstraat Diemen (January 24th), Kraakspreekuur Oost Benefit (January 21st), Swammerdamstraat 12 Benefit (January 7th)
Infonight about squatting in Czech Republic. Film 'Occupy and Live!'(December 15th), Indigenous Movement on the move! (December 9th), ReINFORM invites you to an info evening about anti-gold mining struggles (December 8th), Kritische Studenten Avond, Global Uprisings Speakers: Frank Lopez (subMedia.tv) & Naus Steves on students strikes in Montreal and fracking in New Brunswick, Canada (November 13th), Kritische Studenten Evening: Info and discussion on the Quebec Student Strike in 2012 (October 23rd), Voices of Women Media (October 14th), Columbus Day, nothing to celebrate, a lot to reflect, decolonize! (October 7th), Free West Papua Campaign Infonight (September 30th), Black Block screening with info about the 10×100 Campaign. (September 22nd), Hambacher Forest, presentation about the occupation and call for mobilization! (September 19th, October 17th, December 2nd), Cardiff Squatters Network Infonight (September 19th), Get legalised or get evicted! Valreep Infonight (September 5th), Uprisings in Turkey, Info night (July 8th), Free Mumia Abu-Jamal Campaign (June 10th), Info meeting about the No Border Camp in Rotterdam (June 6th), Autonomous Centre Köln on the Barricades, Infonight about the situation at the AZ Köln (June 3rd), Mobilization against Monsanto (May 20th), Indigenous Movement (May 13th), Soura! The ongoing
Egyptian revolution and the role of women in the revolution. Info night by Rebelact. (May 10th), Revolutionary Cells – Defend militant history: Solidarity with Sonja and Christian Info evening with the solidarity group of Sonja and Christian from Germany (April 19th), Contra Info solidarity event with anarchist comrades in Greek prisons (April 12th), Rights and Duties when Under Arrest, an Infonight by Joke Kaviaar (March 10th), Police Violence Infonight with a movie, The Murder of Fred Hampton (January 6th)
All My Compatriots (December 29th), Silent Sonata (December 22nd), Gomorrah (December 1st), Ucho – The Ear (November 24th), Global Uprisings: Frank Lopez (subMedia.tv) & Naus Steves on students strikes in Montreal and fracking in New Brunswick, Canada (November 13th), Pastoral: To Die in the Country (November 10th), A Scanner Darkly (November 3rd), It's Gonna Get Worse (October 27th), Displaced / Voices of Women (October 14th), This Is Spinal Tap (October 6th), Billy Jack (September 29th), Black Block (September 22nd), Midnight Cowboy (September 15th), The Pervert's Guide to Cinema (September 1st), The Firemen's Ball (August 25th), Waltz with Bashir (August 18th), Le corbeau: The raven (August 11th), Trash (August 4th), Bloody Sunday (July 28th), Who'll stop the rain (July 21st), Barbarella (July 14th), The Edelweiss Pirates (June 30th), The Loneliness of the Long Distance Runner (June 23rd), No One Knows About Persian Cats (June 16th), Five Broken Cameras (June 9th), Daisies (June 2nd), Prison Images / News from a Personal War (May 26th), Infamy (May 9th), Closely Watched Trains (May 12th), Blade Runner (May 5th), F For Fake / Death in the Port Jackson Hotel (April 28th), Reds (April 21st), Czech film night with Pavel Jurácek and Jan Němec (April 14th), The Joke (March 31st), Micmacs (March 24th), Repo Men (March 14th), Frances (March 3rd), The Battle of Algiers (February 24th), Turtles Can Fly (February 17th), Underground (February 10th), Iron Sky (February 3rd), Little Otik (January 27th), Case for a Rookie Hangman (January 13th), The Murder of Fred Hampton (January 6th)