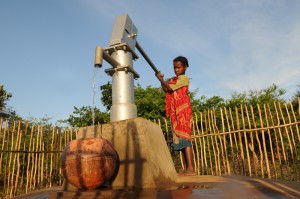 Monday May 11th 2015, Viva Con Agua Sankt Pauli Benefit. Volkseten Vegazulu, 7pm.
Viva con Agua de Sankt Pauli is a charitable organisation based in St. Pauli, Hamburg (Germany), campaigning for clean drinking water worldwide. Besides the air we breathe, water is the most fundamental source of life. Water creates life, water is life. Water means healthy living, happy living. For Viva con Agua de Sankt Pauli this is the primary motivation for our activities – the funding and implementation of water projects around the world and thus enabling people to access clean water. http://www.vivaconagua.co.uk/
Volkseten Vegazulu is a people's kitchen, every monday and thursday, 7pm, vegan food for 4€ or donation. All benefits go for social & political struggles. No reservation.
We're always looking for cooks. Any help is welcome in the kitchen. Experience not required. Enjoying it is a must. If you want to know which days are still available in the schedule, send an email to joe[at]squat.net and book yourself the night. You can, of course, also participate by rolling up your sleeves and doing the dishes.