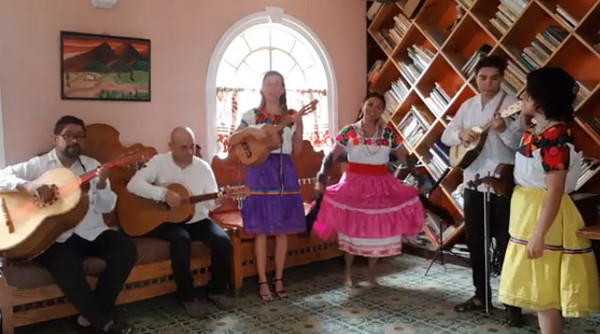 Monday September 2nd 2019, Concert with Arrajatabla from Mexico City. Radar benefit voku. Volkseten Vegazulu, 7pm. Music on the stage between 21:00 and 22:00.
If you missed Arrajatabla on saturday at the 35 Binnenpret anniversary party, here is your chance. Arrajatabla are from Mexico City, they play Mexican Son and traditional music from different regions of Mexico. https://youtu.be/cdrNjRTzfHw
Joe's Garage is always looking for cooks. Any help is welcome in the kitchen. Experience not required. If you want to know which days are still available in the schedule, mail us and book yourself the night. You can, of course, also participate by rolling up your sleeves and doing the dishes.