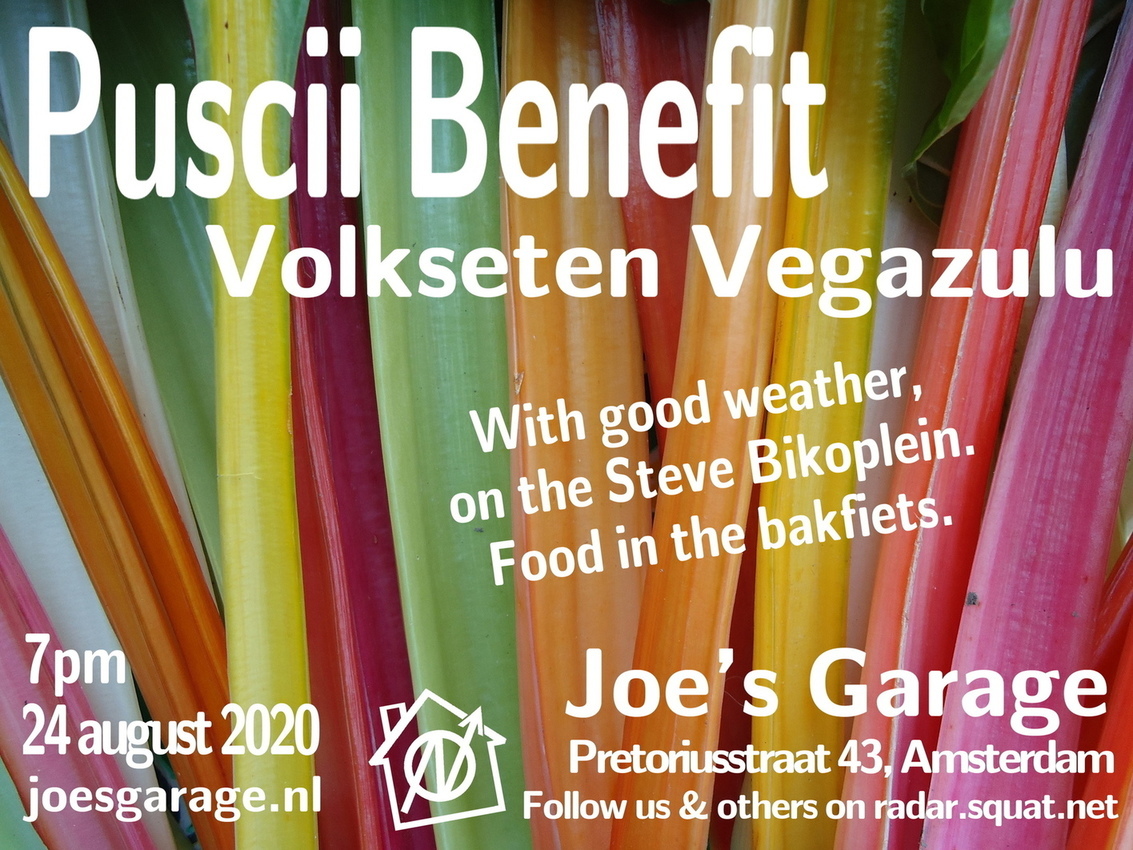 Monday August 24th 2020, Another PUSCII benefit, 3rd edition, Volkseten Vegazulu, from 7pm, no reservation.
Are you allergic to Mailchimp, still making blogs on WordPress.com, lobbying on Twitter, giving up on your privacy with Facebook, showing off on Instagram, mailing with a gmail account, uploading files on Mixcloud? It is never too late to realize there are many alternatives to such corporate controlled services and make good use of existing alternatives. Let's support an initiative like PUSCII, with a people's kitchen serving you a plate with fresh veggies from the garden. Curious about PUSCII?
https://www.puscii.nl/
https://wiki.hackerspaces.org/PUSCII
Expect food to be handed out on the Steve Bikoplein, or simply a take away at the door, depending of the weather conditions and the kitchen crew. Join us and the Transvaalbuurt on the square to share some food, meet the community and play some basketball. Your donations are welcome. Starting from 19:00 untill 21:00, vegan, no reservation.
Volkseten Vegazulu is a people's kitchens existing since the very beginning of Joe's Garage, June 2005. All benefits go to social & political struggles. Joe's Garage is a space run by volunteers. Without a collective effort, without your active participation, we're remaining closed. Get in touch in you feel like giving a hand. We're always looking for cooks. Any help is welcome in the kitchen. Experience not required. If you want to know which days are still available, mail us.