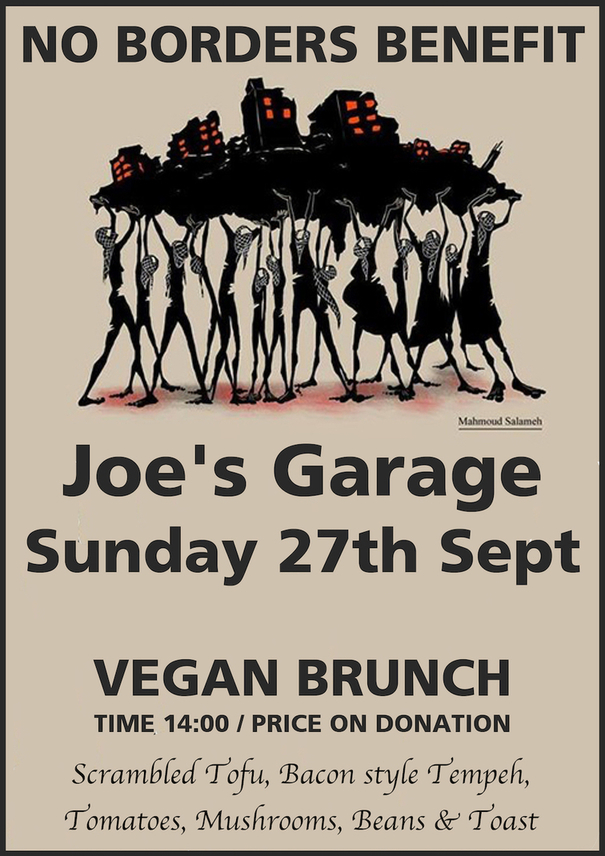 Sunday 27 september 2020, Vegan Brunch – Monthly No Borders Benefit. From 12:00
Monthly No Borders Benefit… this month will be serving up a classic vegan brunch with Scrambled Tofu, Bacon Style Tempeh, Mushrooms, Tomatoes, Beans and Toast.
Food will be served on the square next to Joe's Garage from 2pm till 5pm. Limited seating available inside in case of rain.
All benefits at Joe's Garage go to social & political struggles. Joe's Garage is a space run by volunteers. Without a collective effort, without your active participation, we're remaining closed. Get in touch in you feel like giving a hand. We're always looking for cooks. Any help is welcome in the kitchen. Experience not required. If you want to know which days are still available, mail us.