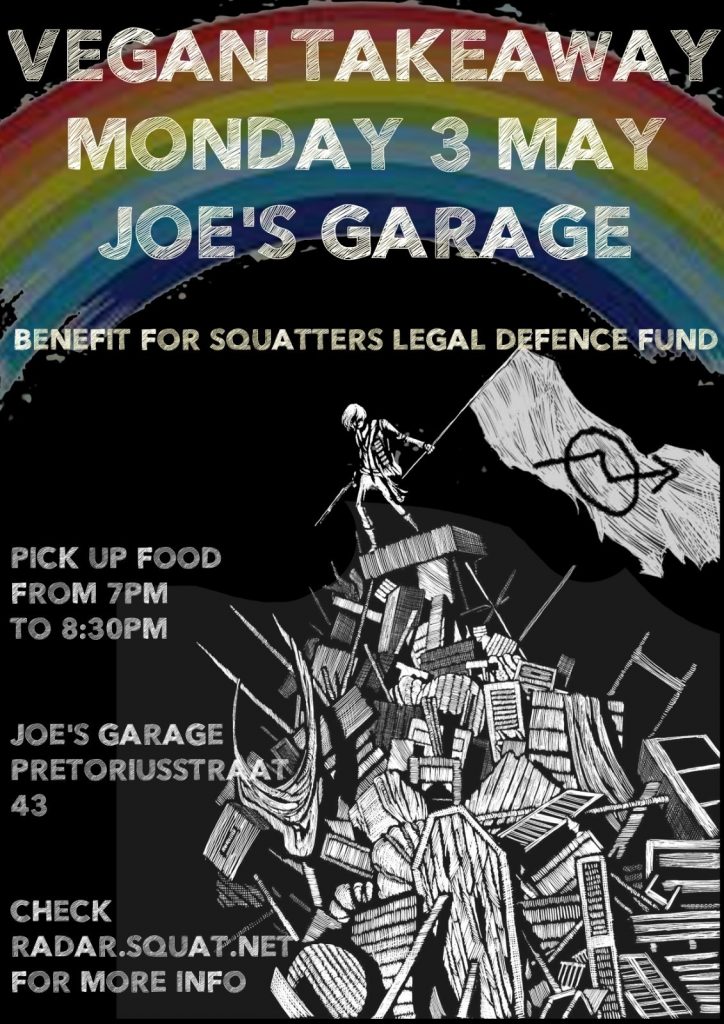 Monday 3rd May 2021, benefit for the squatter's legal defence fund. Vegan Takeaway (Voku) from 7pm till 8:30pm. No reservation.
Takeaway vegan food at Joe's Garage is back! Join us on Monday 3rd May for a delicious takeaway vegan meal. Money raised will be given to the squatter's legal defence fund. Food will be served at the entrance to Joe's Garage from 7pm to 8:30pm. Please bring your own container. See you there!
Volkseten Vegazulu is a people's kitchens existing since the very beginning of Joe's Garage, June 2005. All benefits go to social & political struggles. Joe's Garage is a space run by volunteers. Without a collective effort, without your active participation, we're remaining closed. Get in touch in you feel like giving a hand. We're always looking for cooks. Experience not required. If you want to know which days are still available, mail us.