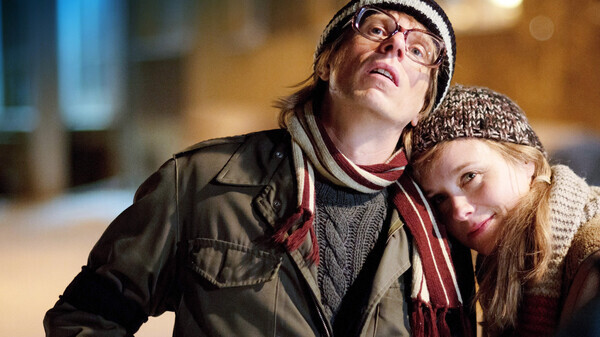 Sunday 6 February 2022, Can Dialectics Break Bricks Cinema: Gundermann (Andreas Dresen), 118 minutes. In German with English subtitles. Doors open at 19:30, Film starts at 20:00.
This is a biopic about the DDR singer-songwriter Gerhard Gundermann (1955-1998). It is directed by Andreas Dresen, one of the very few East German filmmakers that was allowed to make movies after the fall of the Berlin wall. I love his films because he always sees things from a different angle than West German filmmakers. There is a kind of humanitarianism in Dresen's films that is missing from West German because they try to be too sensational, too 'cool', too controversial or overly sentimental. For Dresen cinema is never a commercial trick or a gimmick.
Our main character Gerhard Gundermann had a job as a crane operator in an excavation site. It's 1970s and during the day he digs for coal, but at night he was forming rock bands to play music. His songs were thoughtful, touching, rebellious, and hopeful. But after the Berlin wall fell, it turned out he had a contradictory past, and had a secret life working undercover. So what emerges in this flick is a complex portrait of a highly unusual character. Although we like to see the world in black-and-white terms, things are not always so easy… usually reality is in shades.
This film shifts back and forth in time – into the seventies, to the fall of the Berlin wall in the late 80s, and the reunification of the 90s… showing how Gundermann dealt with his double life in his later years.
This will be a high-definition screening.
Film night at Joe's Garage, cozy cinema! Free entrance. You want to screen a movie, let us know: joe [at] lists [dot] squat [dot] net