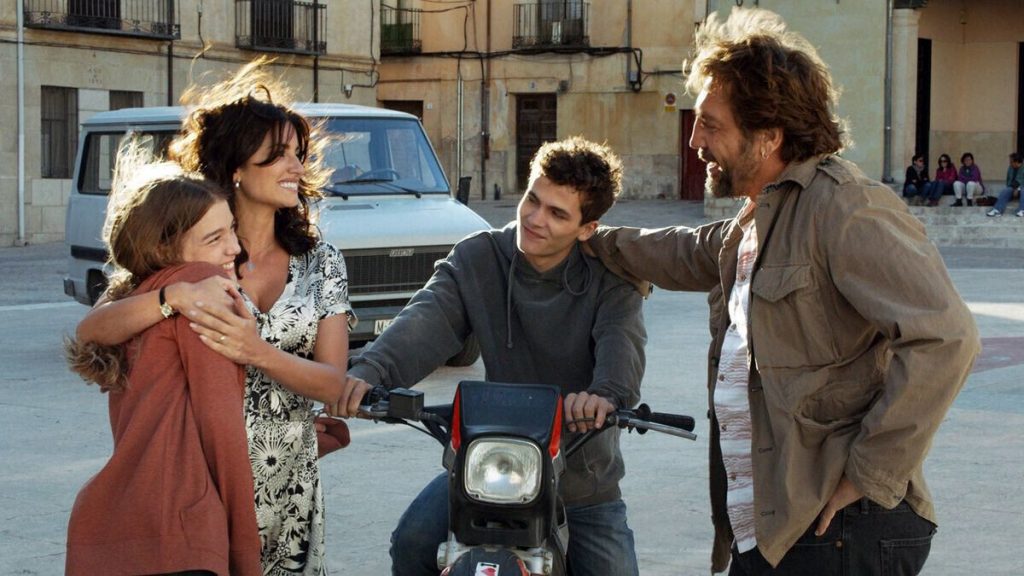 Sunday 22 May 2022, Movie night: Everybody Knows (Todos lo saben) by Asghar Farhadi, 2018, 132 minutes. In Spanish with English subtitles. Doors open at 20:00, Film starts at 20:30.
Laura, a Spanish woman living in Buenos Aires, returns to her hometown outside Madrid with her Argentinian husband and children. However, the trip is upset by unexpected events that bring secrets into the open.
The outer threat, the inner wound and the mystery in between. These are the determinant factors in Asghar Farhadi's intimately painful and powerfully acted kidnap drama, crucially anchored by three heavyweight performances from Penélope Cruz, Javier Bardem and Ricardo Darín.
It has been conceived by Farhadi on familiar lines, with ideas reminiscent of his own earlier work and, at one further remove, of influences from Haneke and Antonioni.
Film night at Joe's Garage, cozy cinema! Free entrance. You want to screen a movie, let us know: joe [at] lists [dot] squat [dot] net