Sunday 22 January 2023, Iranian movie night: Crimson Gold, directed by Jafar Panahi, written by Abbas Kiarostami, 2003, 95 minutes. In Farsi with English subtitles. Doors open at 20:00, film starts at 20:30.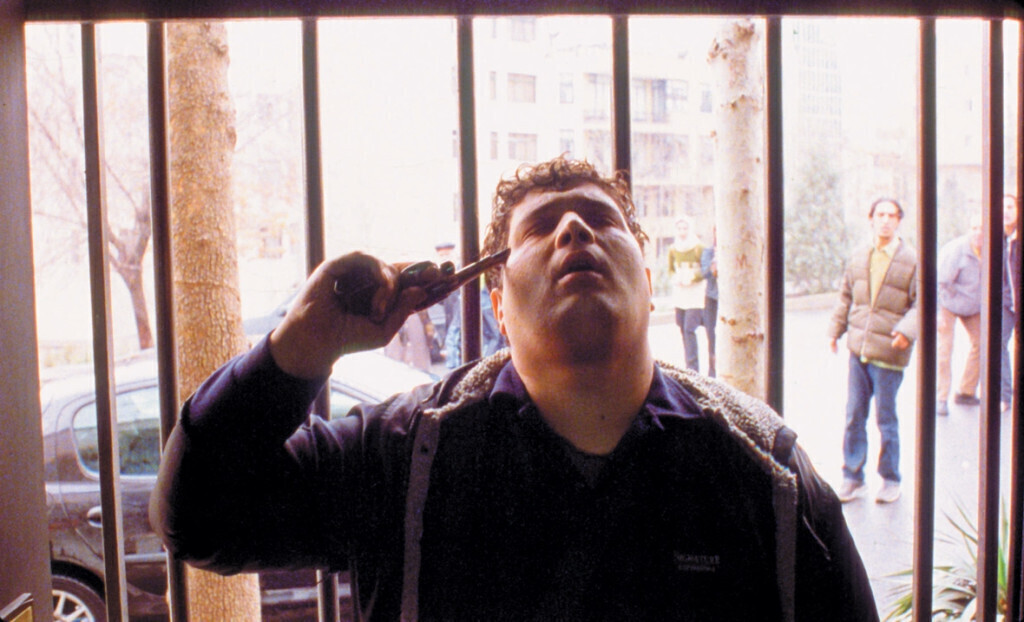 The film depicts an impoverished pizza delivery man's failed attempt to rob a jewelry store and the events that drove him to his crime. The story is based on real events that Panahi first heard about when Kiarostami told him the story while they were stuck in a traffic jam on their way to one of Kiarostami's photographic exhibits. Panahi was extremely moved by the story and Kiarostami agreed to write the script for him to direct. Panahi submitted the film to the Cannes Film Festival without being granted a permit from the Ministry of Culture and Islamic Guidance. Panahi had applied for the permit but the Ministry demanded several cuts be made to the film. Panahi refused and submitted the film anyway. Like The Circle, Crimson Gold was banned in Iran.
In December 2010, Jafar Panahi has been sentenced to a six-year jail sentence and a 20-year ban on directing any films, writing screenplays, giving any form of interview with Iranian or foreign media and from leaving the country. He was prosecuted for attempting "to commit crimes against the country's national security and propaganda against the Islamic Republic". In October 2011, a court in Tehran upheld Panahi's sentence and ban. Following the decision, Panahi was placed under house arrest. He had since been allowed to move more freely but he couldn't travel outside Iran.
End 2022, as the revolt is spreading all around Iran following Mahsa Amini's death, a new Panahi film is released, No Bears, secretly shot in a mountain village near by the Turkish border. Panahi finished his film shortly before getting arrested in July 2022 when he went to the prosecutor's office to follow up on the situation of other film-makers, Mohammad Rasoulof and Mostafa Aleahmad. He was the third director detained in less than a week.
Film night at Joe's Garage, cozy cinema! Free entrance. You want to screen a movie, let us know: joe [at] lists [dot] squat [dot] net