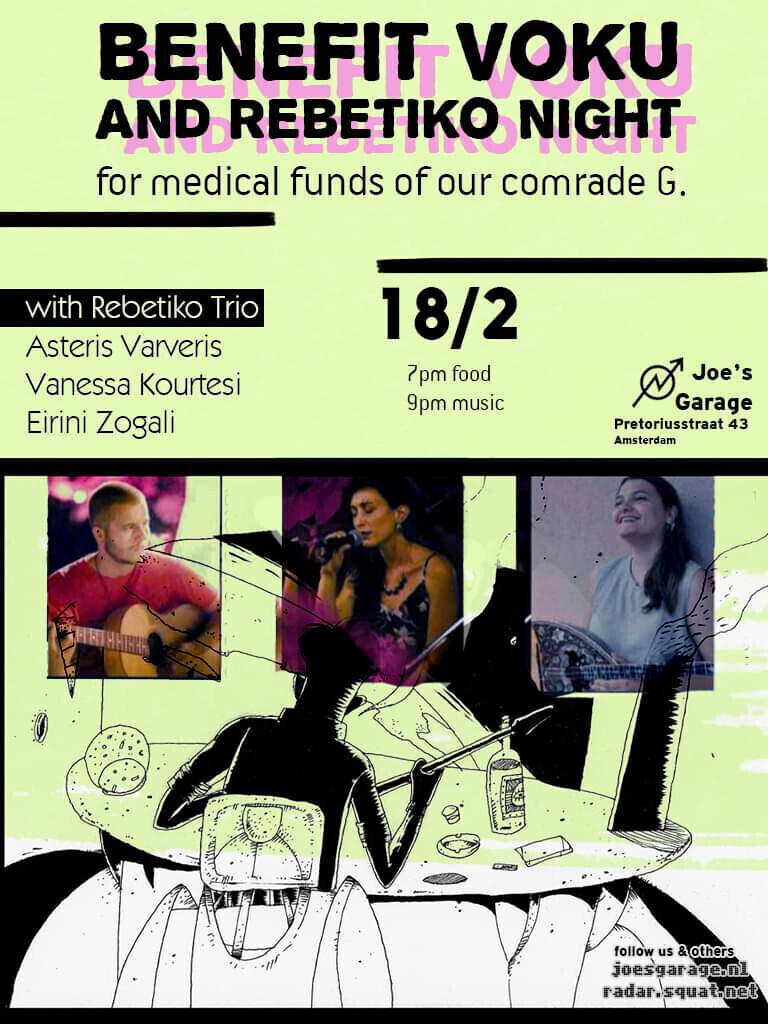 Saturday February 18th 2023, Benefit VoKu and live music to cover medical funds for our comrade G.
Music with Rebetiko Trio: Eirini Zogali (oud, bouzouki, vocals) Vanessa Kourtesi (vocals) and Asteris Varveris (laouto, guitar, vocals). Food from 7pm, music from 9pm.
In a world of exploitation, repression, and authority, fundamental rights like public and free health are increasingly fading to make room for privatization. This is also the case in Greece, where healthcare is translated as a product and source of profit which automatically means that the access to it is a privilege of those that belong to the upper classes of society, while low-class, minorities, and groups that live in the gutter are excluded and treated as "low-level" citizens.
The only solution is to stand next to each other and make steps for the world we want to be part of. A world without discrimination of any kind, without exploitation between living beings, no bosses, and no masters! We support each other against the world of individualization and capitalistic brutality.
Solidarity is our weapon!