Sunday 24 september 2023, Cinema Italia: BIANCA (1984) * Directed by Nanni Moretti * 96 min * In Italian with English subtitles * doors open at 20:00, film starts at 20:30. After the film, please engage in sharing comments, ideas, and inspiration with the host(s) of the evening!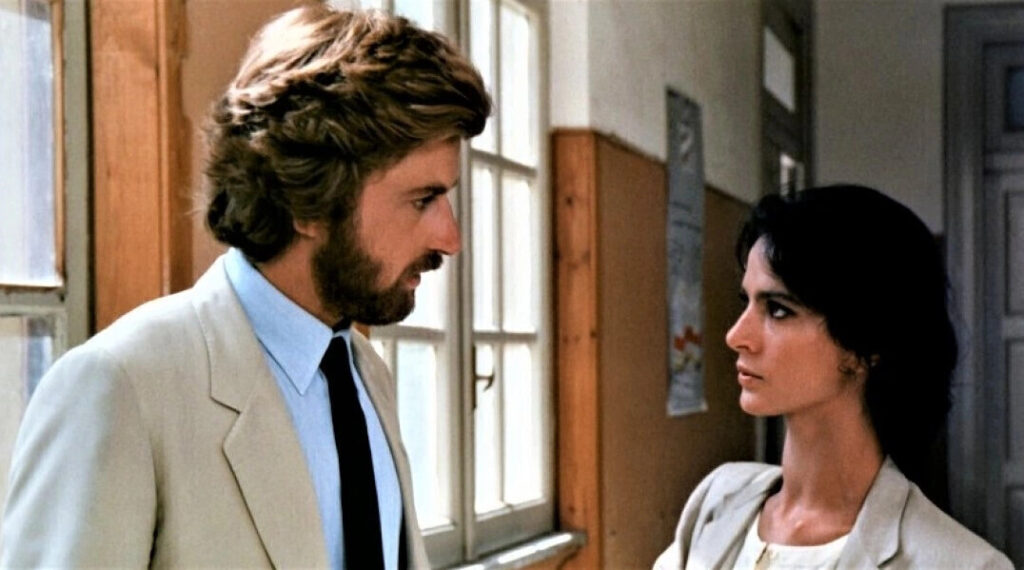 Nanni Moretti, director and main actor in many of his movies, in Bianca explores the genre of crime. But it is a Moretti's film, so it's not a real crime film, but a film with his alter ego Michele Apicella — here at its debut — travels from romantic comedy to political, engaged film, in a surrealist humorous way, with a touch of grotesque here and there.
Most of the plot happens inside a school, where portraits of Dean Martin and Jerry Lewis are juxtaposed to Dino Zoff, the Italian national hero of football, as well as Descartes, Pythagoras, and Kant.
If you have never seen a Nanni Moretti's movie, Bianca is for you. If you have seen his classics like Caro Diario, you will understand with Bianca when everything started. If you watched Il sol dell'avvenire and you did not understand anything, come and watch Bianca as well.
Film night at Joe's Garage, cozy cinema! Free entrance. You want to screen a movie, let us know: joe [at] lists [dot] squat [dot] net