Thursday 19 October 2023, Voku benefit for safe house in the Balkans. Concert with Per Verse Vis (Dirty Folk). Food served from 7pm, live music from 9pm, no reservation.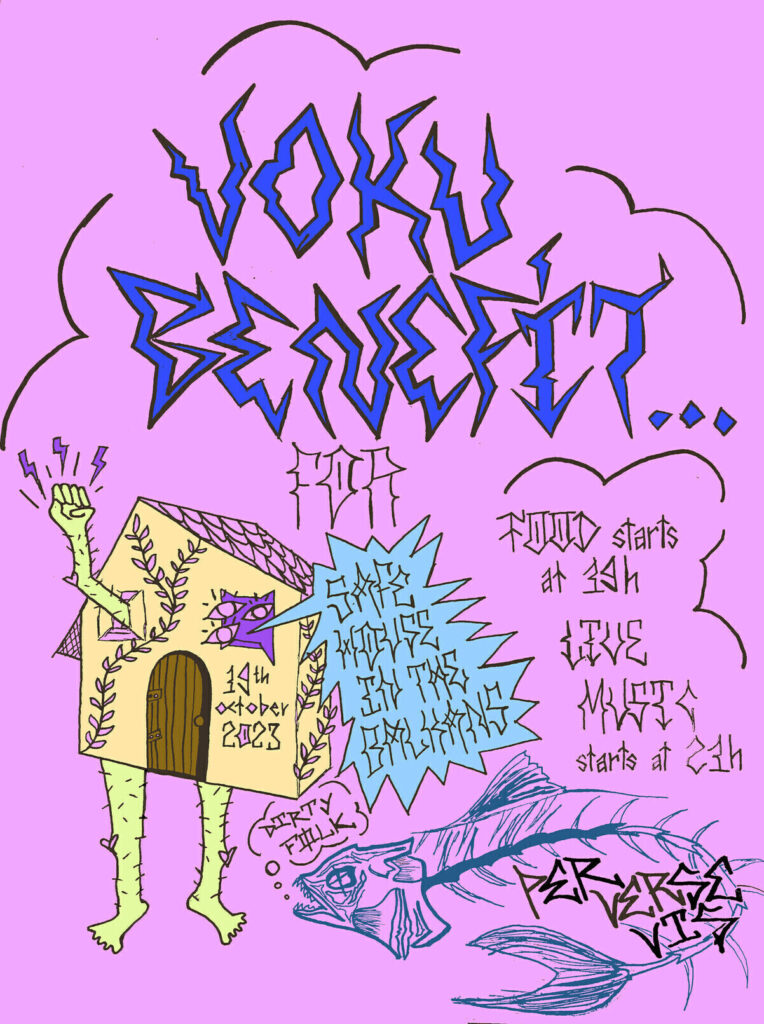 This benefit is to raise money for a long standing safe house for survivors of domestic abuse and now in more recent years, people on the move. The funds raised will go towards necessities such as heating, electricity and other basic resources especially now that winter is closing in.
Volkseten Vegazulu is a people's kitchens existing since the very beginning of Joe's Garage, June 2005. Your donations are welcome. Food is vegan, no reservation. All benefits go to social & political struggles. Joe's Garage is a space run by volunteers. Without a collective effort, without your active participation, we're remaining closed. Get in touch in you feel like giving a hand. We're always looking for cooks. Any help is welcome in the kitchen. Experience not required. If you want to know which days are still available, mail us.