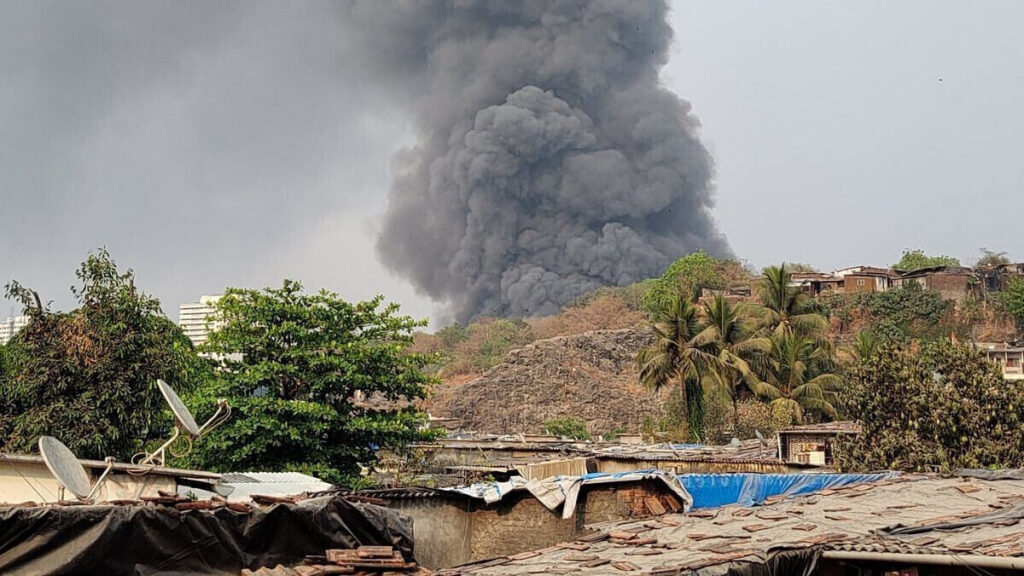 Monday 24 April 2023, Benefit VoKu for fire victims in Mumbai's "squatted" settlements. Food served from 7pm, no reservation.
On 13th March, a fire broke out in one of Mumbai's informal settlements called Appapada. Ground reports from activists state that 2000 families, or 10,000 people have lost their homes. Appapada, located amidst a forest, is home to the most socially marginalised communities of the city, including indigenous forest dwellers and other minorities. They have been struggling for their housing rights for decades, and faced several rounds of violent evictions from the state. This month, the poor living conditions in the settlements have once again been highlighted. Houses made of plastic sheets and scrap wood easily catch fire. Join us to raise money for replacing basic supplies of fire victims such as kitchenware, roof sheets, mats, clothes, sanitary napkins, and school books for children. All proceeds will go to Muse Foundation, a local youth group working directly with fire victims.
Food: Indian, vegan
Volkseten Vegazulu is a people's kitchens existing since the very beginning of Joe's Garage, June 2005. Your donations are welcome. Food is vegan, no reservation. All benefits go to social & political struggles. Joe's Garage is a space run by volunteers. Without a collective effort, without your active participation, we're remaining closed. Get in touch in you feel like giving a hand. We're always looking for cooks. Any help is welcome in the kitchen. Experience not required. If you want to know which days are still available, mail us.