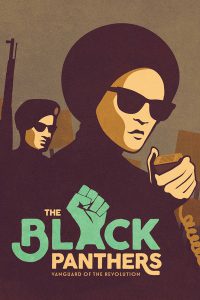 Sunday April 3rd 2016, Movie night: The Black Panthers: Vaguard of the Revolution (Stanley Nelson, 2015, USA), 120 minutes. Door opens at 8pm, film begins at 9pm. Free admission.
"What is clear from this sober yet electrifying film is that the power of the Panthers was rooted in their insistence — radical then, radical still — that black lives matter." A.O.Scott, NY Times
Master documentarian Stanley Nelson goes straight to the source, weaving a treasure trove of rare archival footage with the voices of people who were there: police, FBI informants, journalists, whit supporter and detractors and Black Panthers who remained loyal to the party and those who left it.
imdb: http://www.imdb.com/title/tt4316236/
Also: