Thursday 19 January 2023, Benefit voku for Lützerath. Food served from 7pm, no reservation.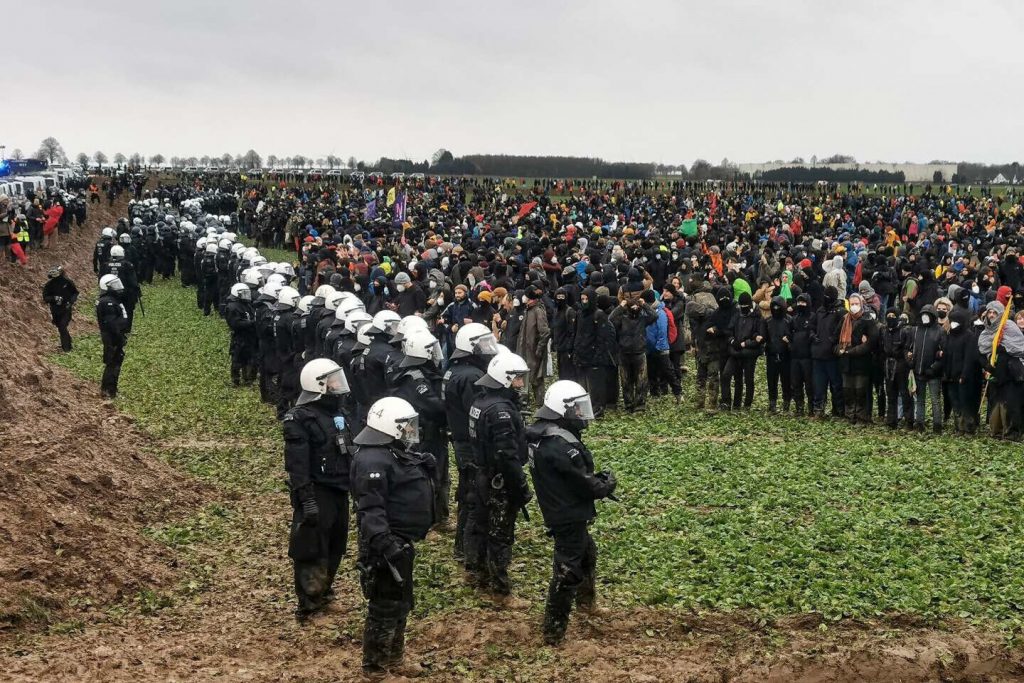 The small village in Germany called Lützerath is located on coal, which the cooperation RWE wants to burn. This would break the Paris climate agreement because not burning this coal will help ensure the 1.5 degrees goal.
Thousands of riot police marched into Lützerath and cleared the last activists from the village. At the protest on Saturday 14 january 2023, police violence was brutal. There are several reports of severe head injuries. The demonstration paramedics tried to help the people who were injured at the protest.
Due to the massive material consumption, they need money. The money we collect with the meals will be donated to the demonstration paramedics of Düsseldorf. We are looking forward to seeing you at Joey's Garage on Thursday.
sources: Demosanis Düsseldorf, Lützerath Lebt https://luetzerathlebt.info/
Volkseten Vegazulu is a people's kitchens existing since the very beginning of Joe's Garage, June 2005. Your donations are welcome. Food is vegan, no reservation. All benefits go to social & political struggles. Joe's Garage is a space run by volunteers. Without a collective effort, without your active participation, we're remaining closed. Get in touch in you feel like giving a hand. We're always looking for cooks. Any help is welcome in the kitchen. Experience not required. If you want to know which days are still available, mail us.