Wednesday 20 september 2023, Esperanto Workshop for beginners and intermediates. Doors open at 18:00, beginner's course starts at 19:00, intermediate's starts at 20:00.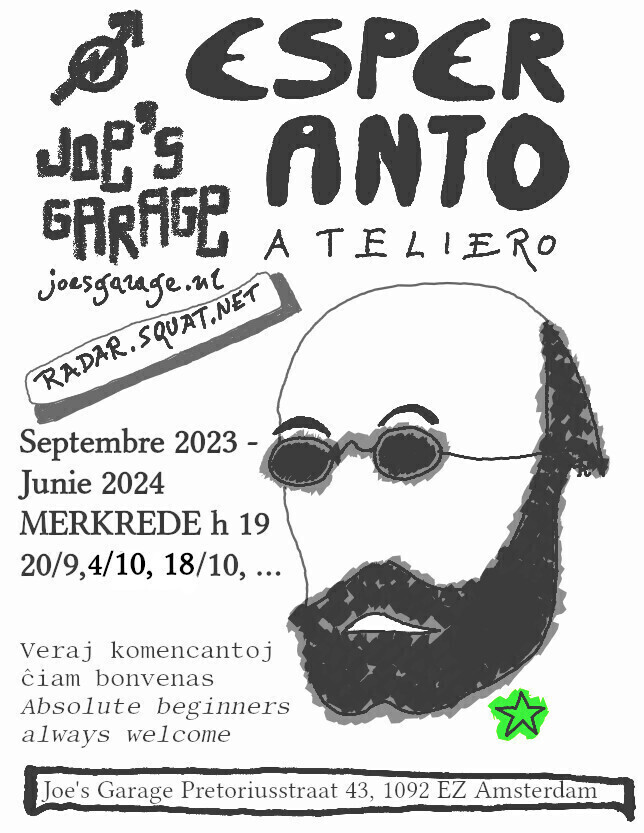 Wednesday 20 september, program presentation https://squ.at/r/9l2a
This evening beginner's course explains the program of the new academic year!
The Esperanto Workshops start again at Joe's! Each evening, we have courses at two levels: absolute beginners and intermediate. We learn the Esperanto language along with its culture. Sometimes fluent speakers join in, do not miss the occasion; you will listen to advanced speakers with their wonderful Esperanto life stories.
Absolute beginners and curious persons are always welcome! Next workshops on 4 and 18 october 2023.