Monday 16 October 2023, Horeca United fundraiser voku. Food served from 7pm, no reservation.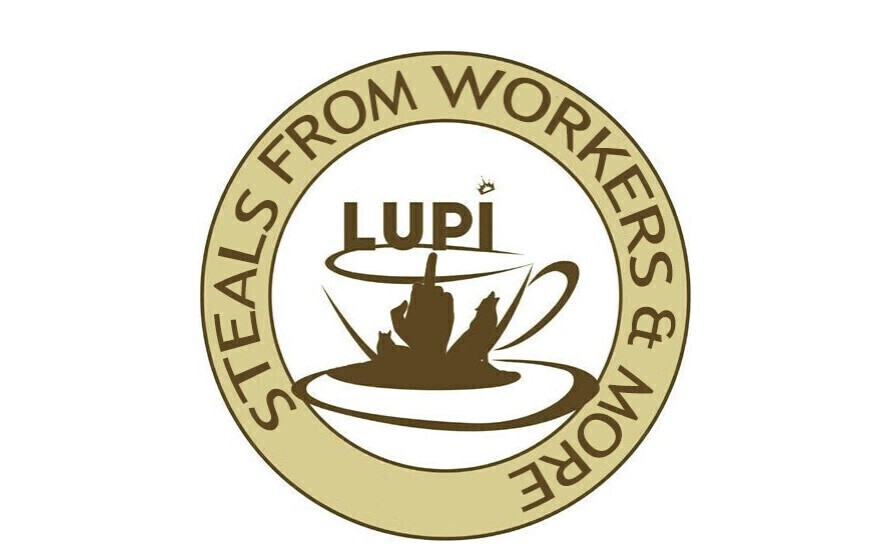 Seeing how our dispute with Hague coffee company Lupi Coffee has escalated, we have to hold a fundraiser. Unpaid work, underpaid staff, intimidation: this company has treated its personnel horribly. Now the boss chooses to intimidate us by dragging us before the judge. Come and support us, and show the boss that we working people stand strong together! As a horeca union, most of our most active members are cooks and chefs, so we offer a high standard. Our case has also been picked up by BOOS so we'll be showing their episode about it after the meal.
Horeca United verzamelingsactie
Gezien hoe onze huidige arbeidsconflict tegen Haagse koffiezaak Lupi Coffee geëscaleerd heeft moeten wij een verzamelingsactie houden. Onbetaald werk, onderbetaalde personeel, intimidatie: deze zaak heeft zijn personeel verschrikkelijk mishandeld. Nu kiest de baas voor intimidatie door ons voor de rechter gooien. Kom ons steunen, en laat de baas weten dat wij werkende mensen samen sterk staan! Omdat wij een horeca vakbond zijn zijn de meeste van onze bezigste leden koks en chef-koks dus we bieden een hoge standaard aan.
Onze zaak is ook door BOOS opgepakt dus we zullen hun episode erover tonen na het diner.
Lupi Coffee baristas share their stories https://horeca-united.nl/news/lupi-coffee-baristas-share-their-stories/
Lupi Workers Fighting Against Self-absorbed Boss! https://horeca-united.nl/news/new-campaign-lupi-workers-fighting-against-self-absorbed-boss/
Volkseten Vegazulu is a people's kitchens existing since the very beginning of Joe's Garage, June 2005. Your donations are welcome. Food is vegan, no reservation. All benefits go to social & political struggles. Joe's Garage is a space run by volunteers. Without a collective effort, without your active participation, we're remaining closed. Get in touch in you feel like giving a hand. We're always looking for cooks. Any help is welcome in the kitchen. Experience not required. If you want to know which days are still available, mail us.