Monday 8 May 2023, Benefit Voku for Yemeni Worker. Food served from 7pm, no reservation.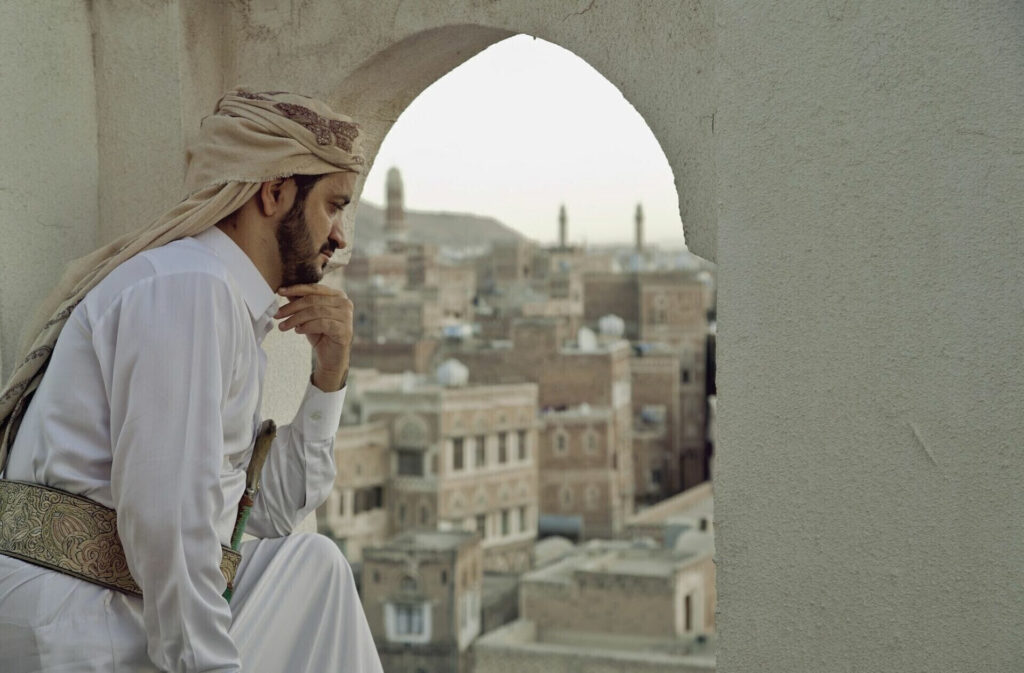 Kais is a tour guide in Saan'a, the capital of Yemen. He is the subject of Sean McAllister's documentary The Reluctant Revolutionary, screening in Filmhuis Cavia on Fri May 5th https://www.filmhuiscavia.nl/programma/sean-mcallister-screenings.
Due to the political situation in Yemen, Kais has largely been put out of business and is struggling financially to meet basic needs, and provide for himself and his family. Sean McAllister will be present at the Voku to talk about his follow up film with Kais, and share Kais's story in an attempt to provide insight into the situation in Yemen. All money from the Voku will go towards Kais to help during this difficult time.
Volkseten Vegazulu is a people's kitchens existing since the very beginning of Joe's Garage, June 2005. Your donations are welcome. Food is vegan, no reservation. All benefits go to social & political struggles. Joe's Garage is a space run by volunteers. Without a collective effort, without your active participation, we're remaining closed. Get in touch in you feel like giving a hand. We're always looking for cooks. Any help is welcome in the kitchen. Experience not required. If you want to know which days are still available, mail us.