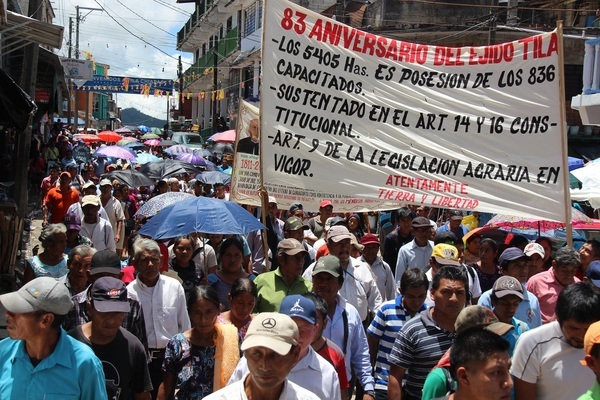 Monday May 28th 2018, Benefit Dinner: Tila Commons, Chiapas, Volkseten Vegazulu, 7pm.
Members of the indigenous ch'ol community in Chiapas, Mexico, near the town of Tila live on the communal lands of an 'ejido' (roughly: Commons). They mostly live in peace with their non-indigenous neighbours, except with the authorities who wanted to take part of the communal land. The members of the commons expelled the bad government and started to build their autonomy according to the principles of Zapatismo. They are advancing well but are under threat from paramilitary groups, and from fake news. There will also be photos and a brief talk on the current situation. The funds raised with the food will go towards their defense against fake news. laotraejidotila.blogspot.com
Volkseten Vegazulu is a people's kitchen, every monday and thursday, all year long. We are remaining closed if no one is volunteering to cook. Keep an eye on this radar page to make sure we are open. Door opens at 7pm. Vegan food for 4€ or donation. All benefits go for social & political struggles. No reservation.
Have you ever considered cooking at Joe's Garage with your friends? We're always looking for cooks. Any help is welcome in the kitchen. Experience not required. Enjoying it is a must. If you want to know which days are still available in the schedule, send an email to joe [at] squat [dot] net and book yourself the night. You can, of course, also participate by rolling up your sleeves and doing the dishes.