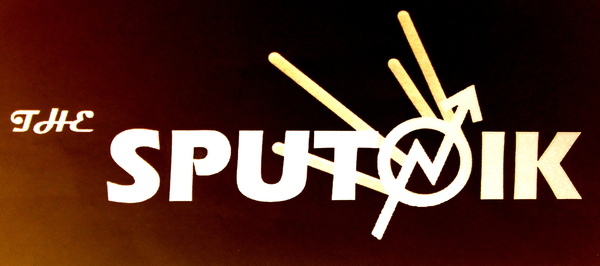 Thursday 4 october 2018, De Sputnik benefit. Volkseten Vegazulu, 7pm.
This time we are cooking at Joe's Garage to raise money for the legal costs of De Sputnik, a squatted bar in Amsterdam-Noord, evicted on 26 September.
Since May 2018, De Sputnik had been a living, and a non-commercial social space, which held various (fundraising) events, such as bar nights, vokus and gigs. The owner of the building, the social housing corporation De Key, decided to evict it through a civil court procedure to make way for anti-kraak and, in the future, a potential restaurant, despite initially claiming that the plan for the building and its adjacent area is to demolish it in 2021. The case was lost by the squatters. Believing the case had not been considered properly with regards to the (lack of) evidence presented by De Key for their plans, and to oppose the practice of hiring anti-kraak companies by social housing providers, they decided to go to the higher appeal. Unfortunately, this case was also lost and the squatters had to move out and are being made to pay the costs of both legal procedures.
If you'd like to support the group with your donations or find out more information about the situation of De Sputnik, come and enjoy a delicious vegan meal at Joe's!
Volkseten Vegazulu is a people's kitchen, every monday and thursday, all year long. We are remaining closed if no one is volunteering to cook. Keep an eye on this radar page to make sure we are open. Door opens at 7pm. Vegan food for 4€ or donation. All benefits go for social & political struggles. No reservation.
Have you ever considered cooking at Joe's Garage with your friends? We're always looking for cooks. Any help is welcome in the kitchen. Experience not required. Enjoying it is a must. If you want to know which days are still available in the schedule, send an email to joe [at] squat [dot] net and book yourself the night. You can, of course, also participate by rolling up your sleeves and doing the dishes.