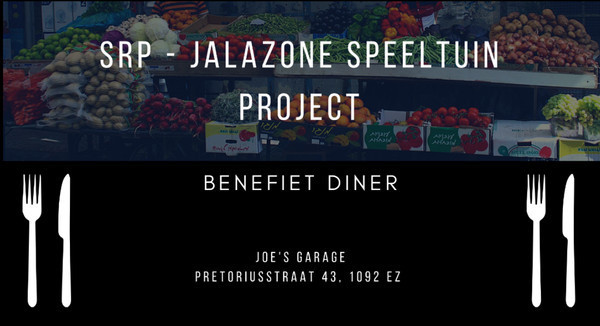 Monday October 28th 2019, SRP (Studenten voor Rechtvaardigheid in Palestina) benefit dinner. Volkseten Vegazulu, 7pm.
SRP's monthly benefit dinner in Joe's Garage is part of our fundraising campaign for Jalazone, a project to support building a playground for the children in the camp.
Summer 2017 SRP visited Jalazone camp during a our trip to Palestine. We met with the women's committee of the camp who work to improve the lives of their children living under occupation. They playgroud project fundraising is a direct request from the Palestinian women in Jalazone camp and we are working towards building concrete solidarity with Jalazone camp.
Come and join us for a delicious meal and see what you can do to further this project.
Studenten voor Rechtvaardigheid in Palestina http://srpnederland.nl/
Joe's Garage is always looking for cooks. Any help is welcome in the kitchen. Experience not required. If you want to know which days are still available in the schedule, mail us and book yourself the night. You can, of course, also participate by rolling up your sleeves and doing the dishes.