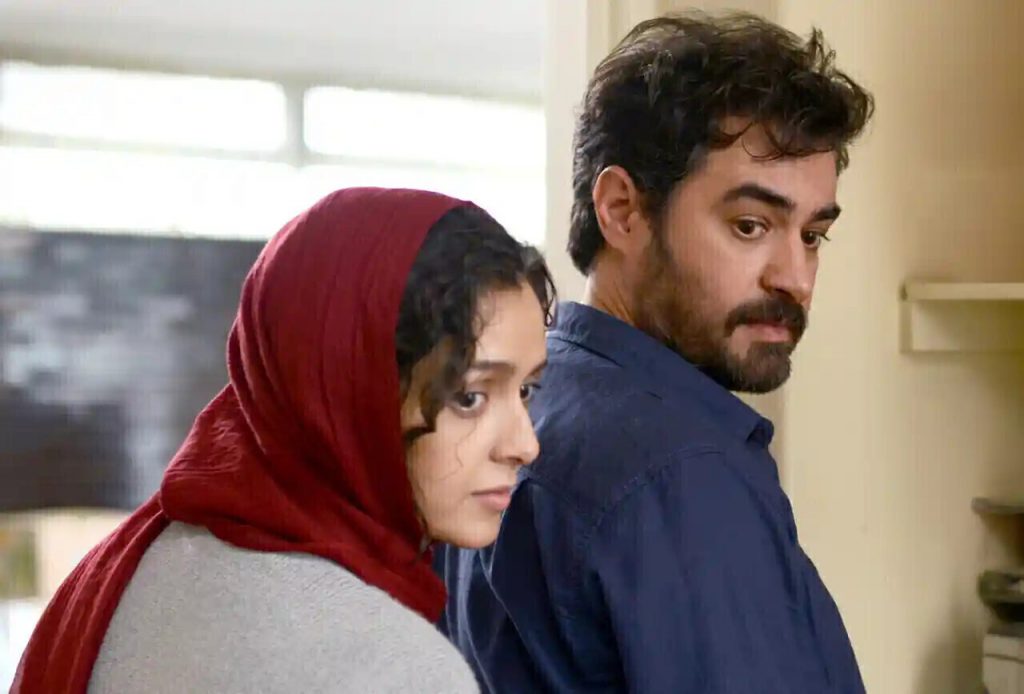 Sunday 4 September 2022, Iranian movie night: The Salesman (Asghar Farhadi, 2016), 125 minutes. In Farsi with English subtitles. Doors open at 20:00, Film starts at 20:30.
Emad and Rana have had to move into a new apartment because their old building is structurally unsafe – a metaphor for their lives, perhaps. The new flat was once rented by a woman working as a prostitute, and one day when she is alone there, Rana casually buzzes in a caller she assumes is her husband.
Asghar Farhadi's sombre movie is the story of a shocking and mysterious event which shatters the wellbeing of a middle-class couple. It is about male pride, male violence, male privilege. The film tells the story of a sexual assault that exposes the emotions seething beneath the surface of Iranian bourgeois life.
Film night at Joe's Garage, cozy cinema! Free entrance. You want to screen a movie, let us know: joe [at] lists [dot] squat [dot] net