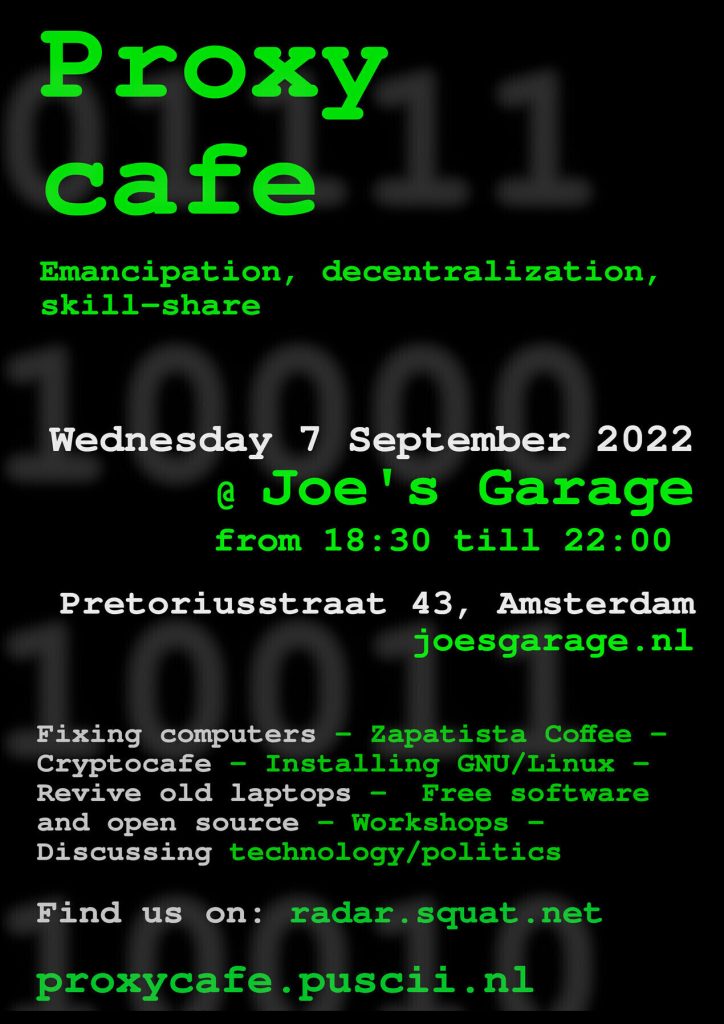 Wednesday 7 september 2022, from 18:30 to 22:00, Proxy Cafe
Proxy Cafe introduction to new people.
Proposing, discussing possible exchanges, workshops.
Emancipation from corporations and state.
Decentralized social networks versus corporate surveillance.
Skill-sharing session to hammer capitalism with old keyboards and other digital tools.
Free software workshops. Discussing tech and politics, GNU/Linux, fixing computers and revive old laptops, free and opensource software workshops. Zapatista coffee.
Proxy Cafe, Amsterdam
Twice a month on wednesday from 18:00 till 22:00 @ Joe's Garage, LAG and other spaces.
https://squ.at/r/8i60
https://proxycafe.puscii.nl/