Thursday 9 March 2023, Samidoun Benefit, Volkseten Vegazulu. Food served from 7pm, no reservation.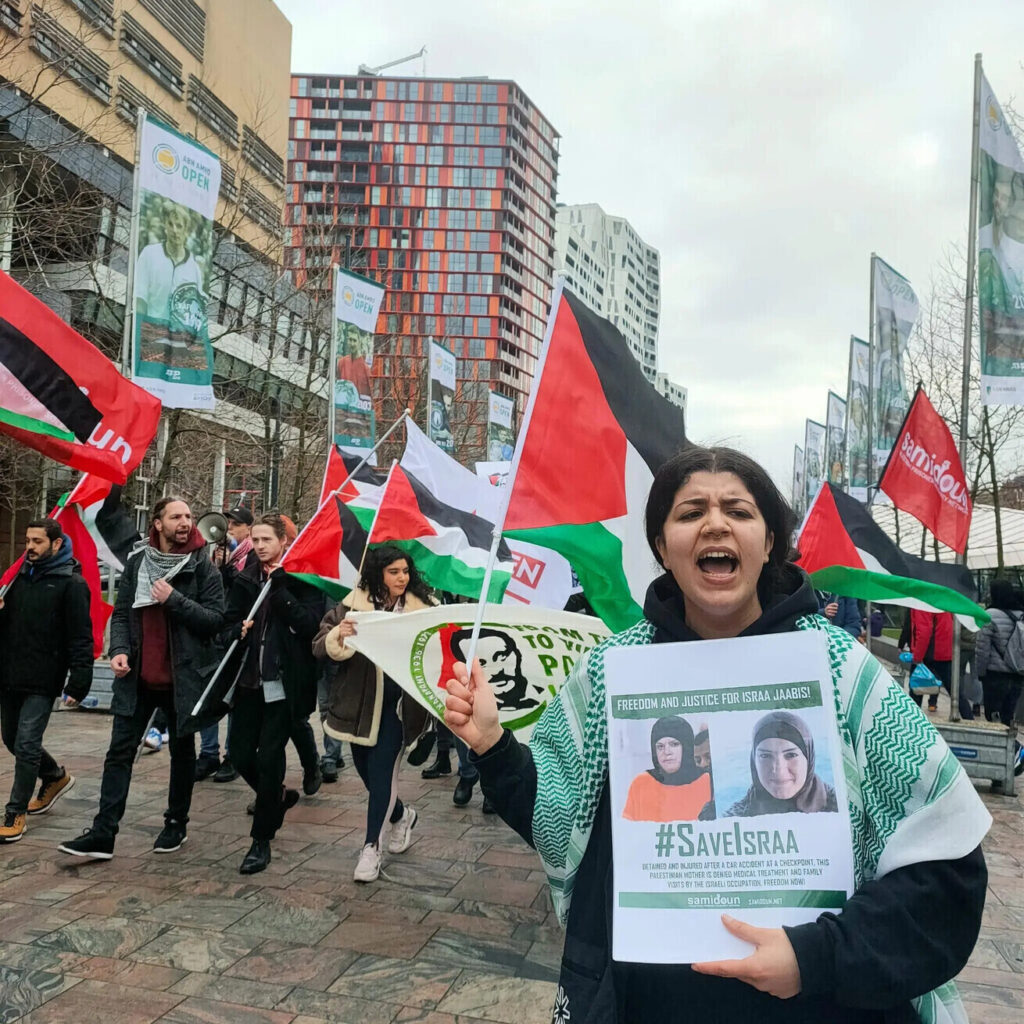 We are Samidoun; the Palestinian Prisoner Solidarity Network, an international network of organizers and activists working to build solidarity with Palestinian prisoners in their struggle for freedom.
Our main focus in The Netherlands is to spread awareness about the thousands of Palestinian political prisoners who are being held captive by the settler colonial state known as Israel.
Besides this, we are also firm supporters of the complete liberation of Palestine from the river to the sea.
We plan solidarity stands, demonstrations, and events in Amsterdam and Rotterdam. On the 9th of March, we will cook at the Volkskeuken in Joe's Garage.
All the proceeds will go into purchasing flags, printing flyers and other basic materials needed for demonstrations and solidarity stands.
So please come grab a delicious Palestinian vegan dinner and have a chat with us about the Palestinian cause!
We look forward to meeting you!
Where to read more about Samidoun NL: https://samidoun.net/nl/
Volkseten Vegazulu is a people's kitchens existing since the very beginning of Joe's Garage, June 2005. Your donations are welcome. Food is vegan, no reservation. All benefits go to social & political struggles. Joe's Garage is a space run by volunteers. Without a collective effort, without your active participation, we're remaining closed. Get in touch in you feel like giving a hand. We're always looking for cooks. Any help is welcome in the kitchen. Experience not required. If you want to know which days are still available, mail us.