Thursday 23 November 2023, Benefit VoKu for The Freedom Theater in Jenin. Food served from 7pm, no reservation.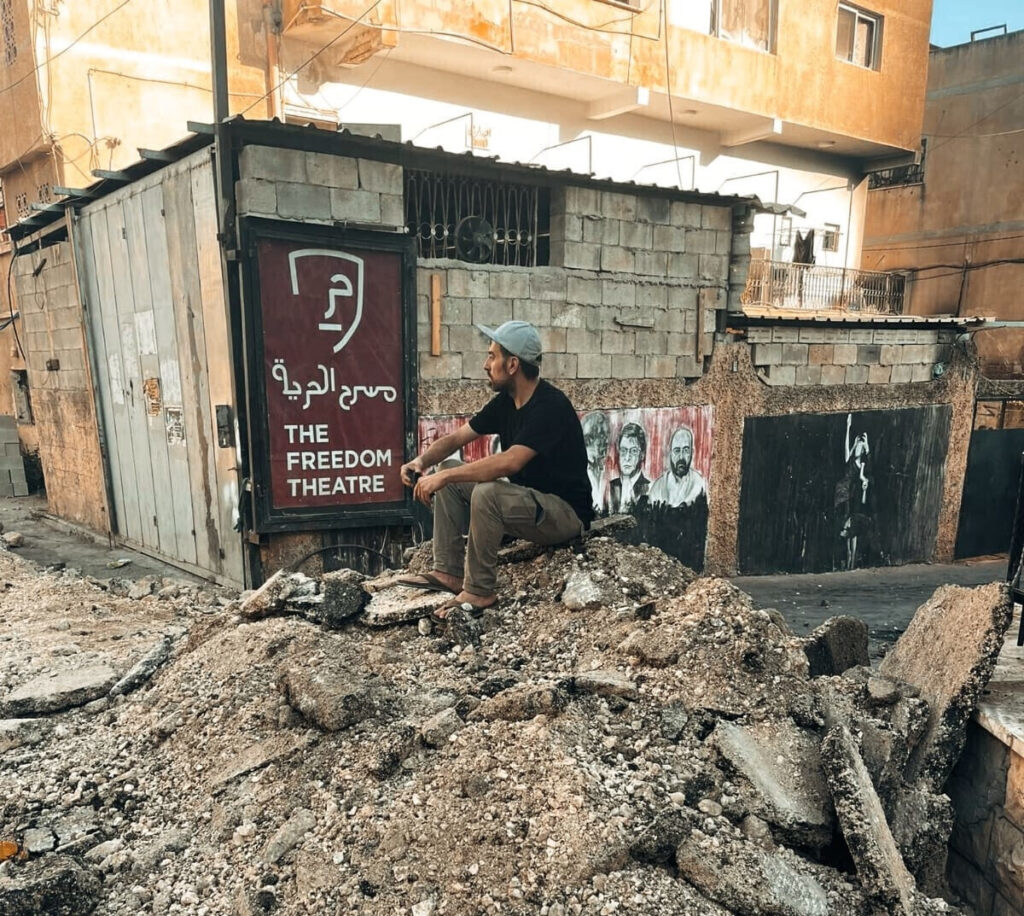 The Freedom Theatre is located in Jenin Palestinian refugees camp. For years the theatre has been working according to the principle of 'resistance through art'. Its presence and activities are fundamental for the children, women and people of the camp. Their aim to change the narrative and to give human and artistic dignity to the people of Jenin is inspiring activists and artists not only in the occupied Palestinian territories but also around the world.
Volkseten Vegazulu is a people's kitchens existing since the very beginning of Joe's Garage, June 2005. Your donations are welcome. Food is vegan, no reservation. All benefits go to social & political struggles. Joe's Garage is a space run by volunteers. Without a collective effort, without your active participation, we're remaining closed. Get in touch in you feel like giving a hand. We're always looking for cooks. Any help is welcome in the kitchen. Experience not required. If you want to know which days are still available, mail us.