Sunday 26 November 2023, THE CONFORMIST [IL CONFORMISTA] (1970) * Directed by Bernardo Bertolucci * 108min * In Italian with English subtitles * doors open at 20:00, film starts at 20:30. After the film, please engage in sharing comments, ideas, and inspiration with the host(s) of the evening!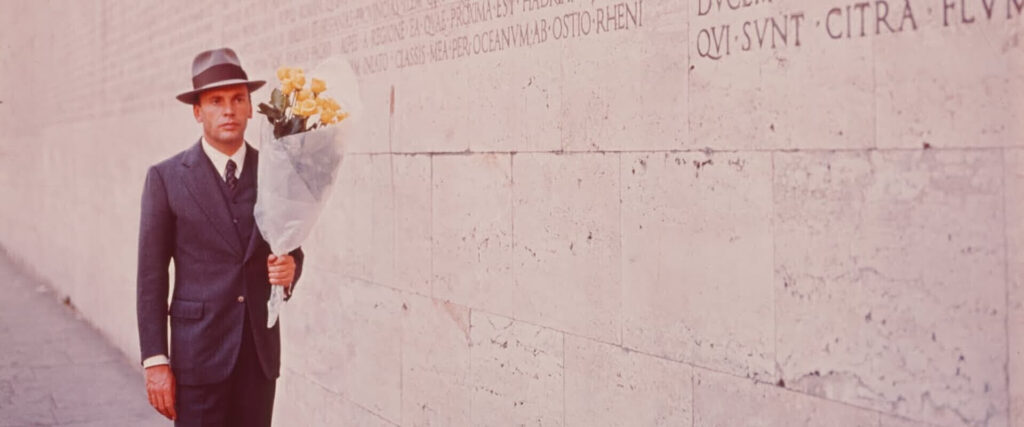 Marcello Clerici (Jean-Louis Trintignant) is a member of the secret police in Mussolini's Fascist Italy. He and his new bride, Giulia (Stefania Sandrelli), travel to Paris for their honeymoon, where Marcello also plans to assassinate his former college professor Luca Quadri (Enzo Tarascio), an outspoken anti-Fascist living in exile. But when Marcello meets the professor's young wife, Anna (Dominique Sanda), both his romantic and his political loyalties are tested.
In his perhaps most appreciated film, Bertolucci depicts the psychology of Fascism through a series of hypnotic shots using lush colors, striking contrasts, and stylized lighting. A surrealistic environment constellated by political and moral symbolism helps us recall a brutal, but still sought-after, ideology.
Film night at Joe's Garage, cozy cinema! Free entrance. You want to screen a movie, let us know: joe [at] lists [dot] squat [dot] net