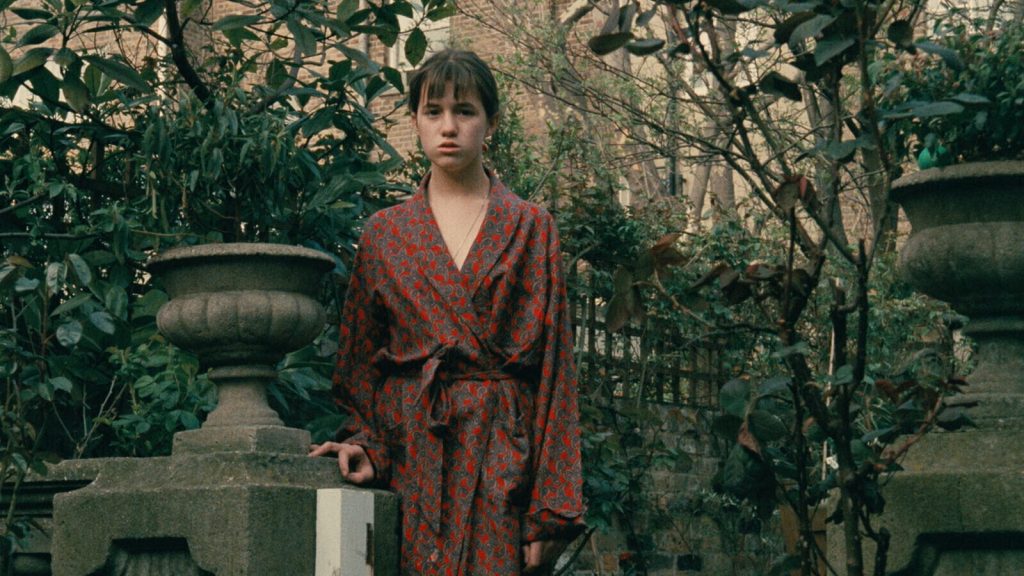 Sunday 17 April 2022, Movie night: Kung Fu Master! (Agnès Varda, 1987), in French with English subtitles. Doors open at 20:00, Film starts at 20:30.
Made concurrently with Agnès Varda's portrait of Jane Birkin, Jane B. par Agnès V., Kung-Fu Master! is a true family affair, achieving a sense of of lived-in intimacy by casting the actor's real-life relatives, including daughters Charlotte Gainsbourg and Lou Doillon, as themselves. Varda and Birkin give the familiar theme of a misunderstood couple searching for a place where their love can survive a provocative twist in this daring romance, in which Birkin (who wrote the story that provided the inspiration for the film) plays a middle-aged woman involved with a fourteen-year-old, video game–obsessed boy (Varda's son, Mathieu Demy). The taboo relationship plays out with supreme delicacy and restraint, as Varda transforms the explosive premise into a disarmingly tender portrait of a woman's search for lost youth.
The only female director of the French New Wave, Agnès Varda has been called both the movement's mother and its grandmother. The fact that some have felt the need to assign her a specifically feminine role, and the confusion over how to characterize that role, speak to just how unique her place in this hallowed cinematic movement—defined by such decidedly masculine artists as Jean-Luc Godard and François Truffaut—is. Varda not only made films during the nouvelle vague, she helped inspire it. Her self-funded debut, the fiction-documentary hybrid 1956's La Pointe Courte is often considered the unofficial first New Wave film; when she made it, she had no professional cinema training (her early work included painting, sculpting, and photojournalism). Though not widely seen, the film got her commissions to make several documentaries in the late fifties. In 1962, she released the seminal nouvelle vague film Cléo from 5 to 7; a bold character study that avoids psychologizing, it announced her official arrival. Over the coming decades, Varda became a force in art cinema, conceiving many of her films as political and feminist statements, and using a radical objectivity to create her unforgettable characters. She describes her style as cinécriture (writing on film), and it can be seen in formally audacious fictions like Le bonheur and Vagabond as well as more ragged and revealing autobiographical documentaries like The Gleaners and I and The Beaches of Agnès.
Film night at Joe's Garage, cozy cinema! Free entrance. You want to screen a movie, let us know: joe [at] lists [dot] squat [dot] net