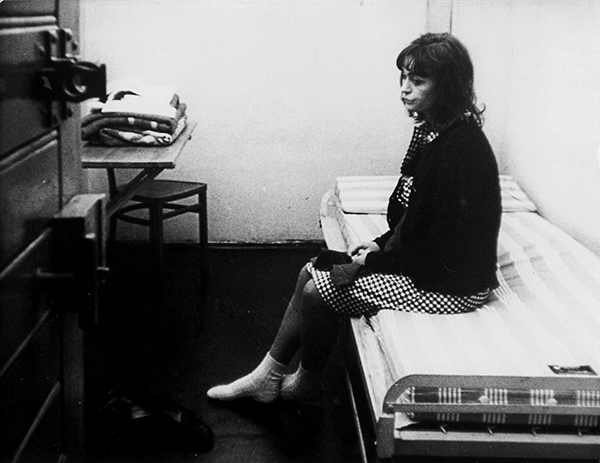 Sunday August 4th 2019, Can Dialectics Break Bricks Cinema: Part-Time Work of a Domestic Slave (Gelegenheitsarbeit einer Sklavin). Directed by Alexander Kluge, 87 minutes, in German with English subtitles. Doors open at 20.30, Film starts at 21:00.
In a way this film has a story, but like all great movies it also has a wider meaning, it helps us reflect on the world around us. The story focuses on a woman called Roswitha who has a hell of a life. She has a jerk for a husband, a family and also on the side she runs an illegal abortion clinic. When the clinic is raided, her husband is arrested and she is left to fend for herself. But this process also gives her something… an understanding of how our society operates and how women are targeted. But also something else… she realizes that if she really wants to make a better life for her children, she can't just focus on her family, but has to act outside it. Therefore it is a movie about the necessity of getting involved in the world around us, about breaking one's numb passivity.
This glimpse into 1970s Germany shows us how little progress we have made since then, but also gives a bridge to possible alternatives.
Film night at Joe's Garage, cozy cinema! Free entrance. You want to play a movie, let us know: joe [at] lists [dot] squat [dot] net