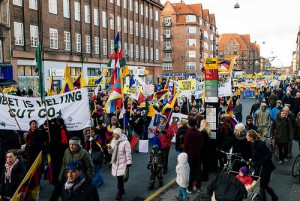 Thursday October 22nd 2009, Info-benefit for Agriculture Actions during COP15, Volkseten Vegazulu. Vegan food for 3€ or donation. All benefits go for social & political struggles. No reservation, 7pm
Tonight is info and benefit for the Agriculture Actions during the COP15 Climate Summit in Copenhagen in December.
Als onderdeel het van het Climate Justice Action Network organiseren A SEED Europe, de Europese Coordinatie van Via Campesina, Corporate Europe Observatory en vele anderen tijdens de COP15 KLimaattop van de VN op 15 december 2009 de Landbouw Actiedag in Kopenhagen. Voeg je in de strijd tegen over-consumptie en vervuilende industrieen, steun ecologische en sociaal duurzame productie en doe mee! Contact: climate-action [at] aseed [dot] net
Info benefiet voku met o.a. de docu Killing Fields
Landbouw en klimaatverandering
De veehouderij voor vlees- en zuivelproductie is verantwoordelijk voor 18% van de wereldwijde uitstoot van broeikasgassen. Boeren in de Zuiden behoren tot de groep mensen die het eerst zullen lijden onder extreme weersomstandigheden als gevolg van klimaatverandering. Bedrijfsleven, Westerse regeringen en de VN klimaattop (UNFCCC) reageren met valse oplossingen als genetisch gemanipuleerde bomen en voedselgewassen, meer monocultuurlandbouw, meer agro-brandstoffen en andere vormen van landje-pik van de kleine boeren. Deze steun voor de industriele landbouw moet ophouden. Kleinschalige, lokale landbouw kand e wereld voeden, CO2 opslaan en de aarde afkoelen.