Sunday 19 March 2023, Other indias Watch Party #3. Movie night: Fight with Care (Bhargay & Ourratul Ain, 2023). Documentary film (30 mins) + discussion. This film is in Tamil with English subtitles. Doors open at 8:00 pm, film and presentation start at 8:30 pm. Films followed by discussion with one of the film maker.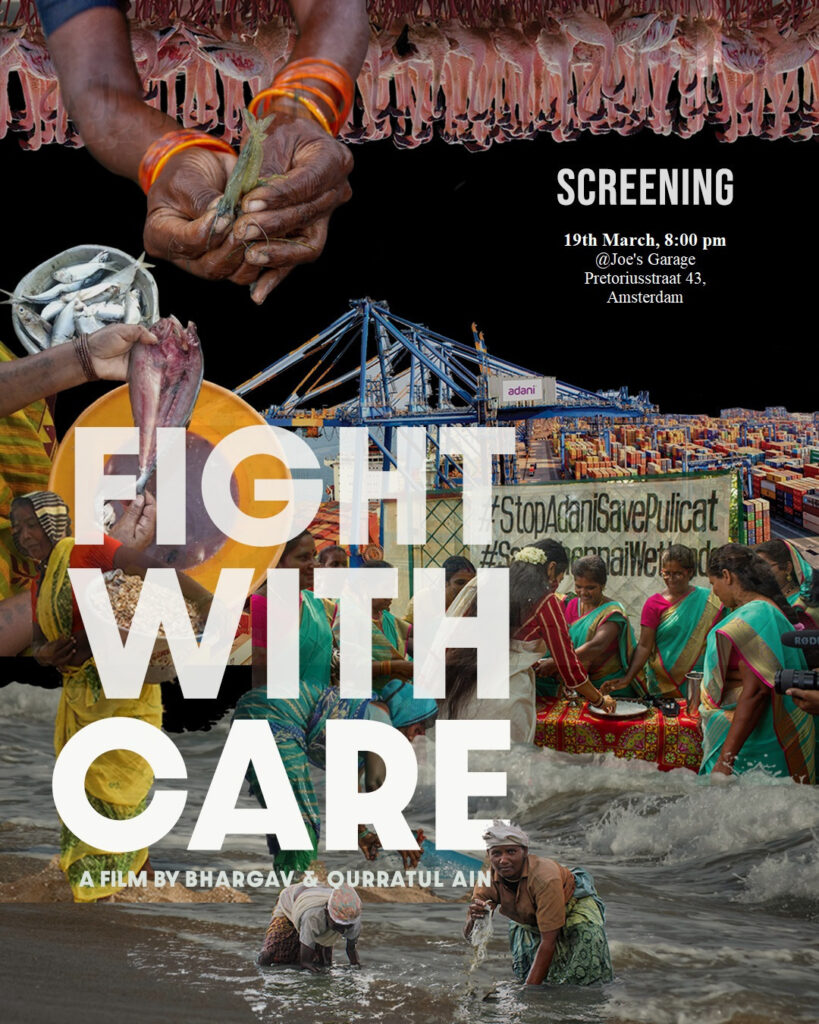 Fight with Care brings unheard voices of fisherwomen from the coast of South India, who maintain their delicate ecosystems through everyday acts of care. As expanding ports and industries threaten wetland environments along the coasts of India, artisanal fishing communities are organising protests to bring attention to these ecologies, critical for climate change adaptation and local livelihoods. This film presents the anti-port actions of indigenous fisherwomen, raising their voices against one of the richest men in the world – Adani.
This watch party will be hosted by other indias – a space for discussion, reflection and (cultural, political) action relating to contemporary India. The watch parties constitute our monthly activities that are geared towards building and sustaining a community in the Netherlands which reflects the plurality and complexity of India, which respects differences and upholds a coalitional approach to overcoming inequalities.
Film night at Joe's Garage, cozy cinema! Free entrance. You want to screen a movie, let us know: joe [at] lists [dot] squat [dot] net