Sunday 11 September 2022, Can Dialectics Break Bricks Cinema: Divided Heaven / Der geteilte Himmel (GDR series), 1964 adaptation of Christa Wolf's novel by Konrad Wolf, 109 minutes, in German with English subtitles. Doors open at 20:00, film starts at 20:30.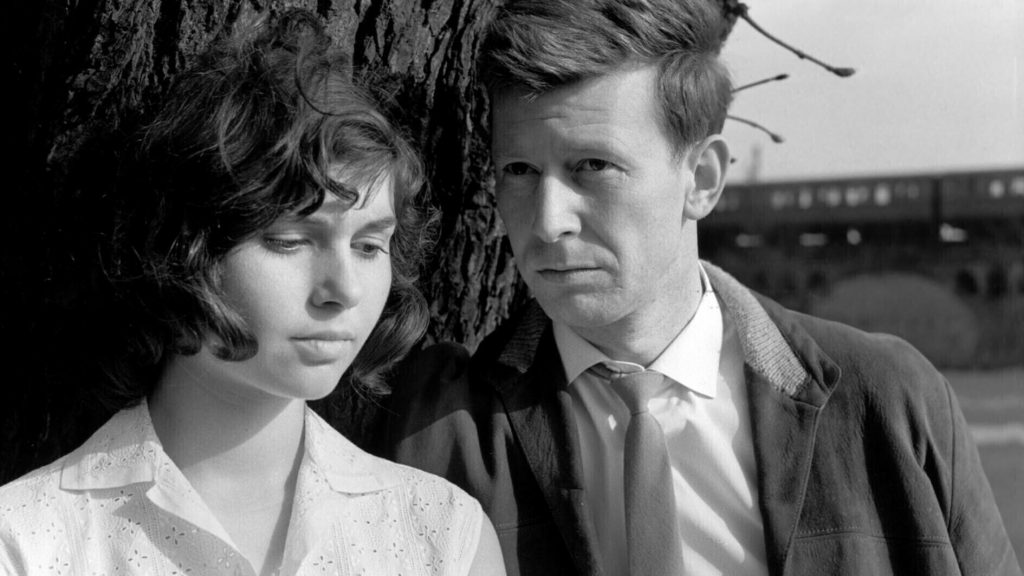 This film is part of the GDR / Why Women Had Better Sex under Socialism series
Based on the famous novel by Christa Wolf about two lovers who are torn apart as the Berlin Wall is about to be constructed, dividing the country in two. Rita has a lover, but over the course of their relationship it becomes clear they have different political points of view. The movie is great in laying out excellent arguments for both sides… the socialist East Bloc and the consumer-orientated West.
The film embraces the structure of the novel, which begins with a woman waking up in a hospital, and through flashbacks, recounts the recent events that got her there. This wild structure matches well with the film's French New Wave feel. It is often quite experimental – using angular photography and scenes overlapping between the present moment and the past. The cinematography is crystalline, with an endless array of exquisitely composed black-and-white images. The soundtrack is also bold, with an experimental electronic music score giving the story a modern, 'in transition' sort of mood.
It makes sense that since each character is a different gender, they make different decisions. In the West men are in control and have more advantages… and Rita stays in the East where there was much more gender equality. But the real argument is much more than that, it is more about if a person should fight for a cause, or just live as easy as possible.
Film night at Joe's Garage, cozy cinema! Free entrance. You want to screen a movie, let us know: joe [at] lists [dot] squat [dot] net