Thursday 12 January 2023, Queers for justice benefit diner. Food served from 7pm, no reservation.
Speakers: Sandro Koortekaas, chairman for LGBTQ+ Asylum Support, Lyne Ismail from Queers for justice, Sam Adnan from Queers for justice.
Queers for justice: international solidarity movement for justice to all people all nations we stand against discrimination and racism We help & support LGBTQ+ community's
Interview with LGBTQ+ refuge and human rights activist Sam Adan , about his time in Ter Apel and LGBTQ+ activism: https://www.forumvooranarchisme.nl/podcast/interview-with-lgbtq-refuge-and-human-rights-activist-sam/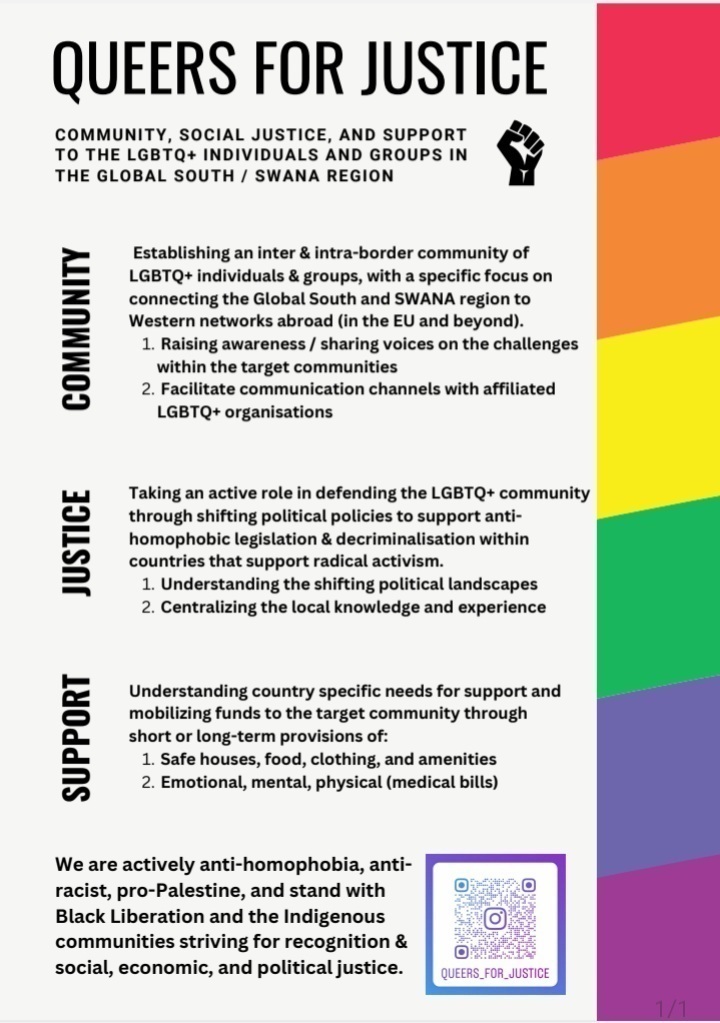 Volkseten Vegazulu is a people's kitchens existing since the very beginning of Joe's Garage, June 2005. Your donations are welcome. Food is vegan, no reservation. All benefits go to social & political struggles. Joe's Garage is a space run by volunteers. Without a collective effort, without your active participation, we're remaining closed. Get in touch in you feel like giving a hand. We're always looking for cooks. Any help is welcome in the kitchen. Experience not required. If you want to know which days are still available, mail us.