Monday 16 January 2023, Benefit voku for association of refugees in Libya. Food served from 7pm, no reservation.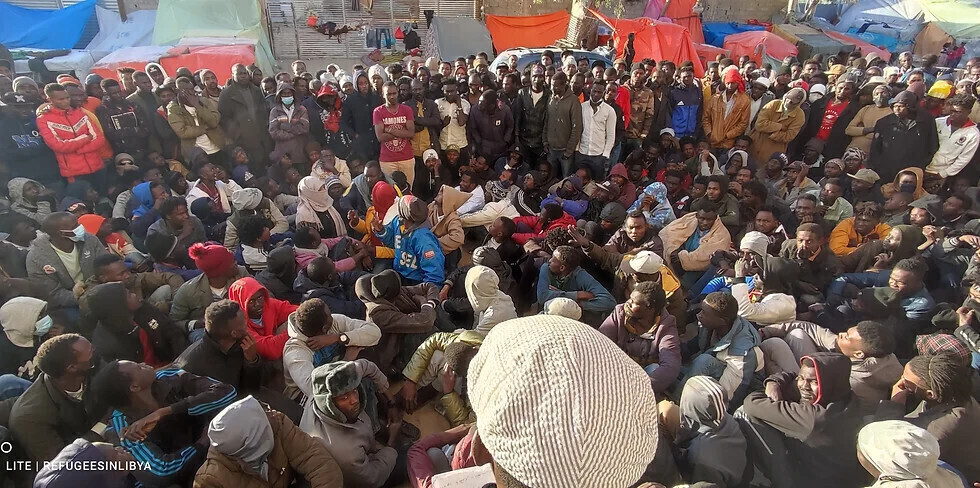 Benefit voku for the an association of refugees and people on the move in Libya who face intense violence at the hands of multiple actors. The money raised from donations will go towards their gofundme. Read about their struggle here where you can also read and sign their manifesto, and read about the UNHCR's complicity in their marginalisation here.
Solidarity with migrants worldwide!
Refugees in Libya https://www.refugeesinlibya.org/
UNFAIR, the UN Refusal Agency https://unfairagency.org/
Volkseten Vegazulu is a people's kitchens existing since the very beginning of Joe's Garage, June 2005. Your donations are welcome. Food is vegan, no reservation. All benefits go to social & political struggles. Joe's Garage is a space run by volunteers. Without a collective effort, without your active participation, we're remaining closed. Get in touch in you feel like giving a hand. We're always looking for cooks. Any help is welcome in the kitchen. Experience not required. If you want to know which days are still available, mail us.