Sunday 14 may 2023, Can Dialectics Break Bricks Cinema: Interrogation * 1989 * Directed by Ryszard Bugajski * 118 min * in Polish with English subtitles. Doors open at 20:00, intro & film start at 20:30.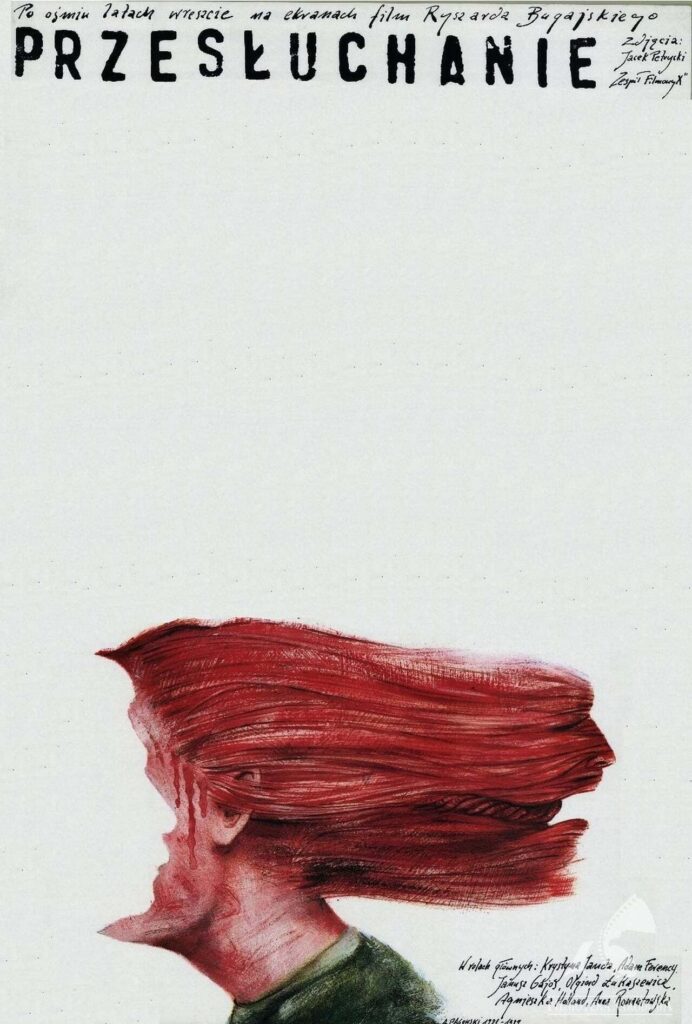 Considered to be one of the most harrowing movies to come out of Poland in the last century, but also one of the best. Set in 1951, it is about a woman who goes out drinking with some friends, and gets drunk to the point where she passes out. She wakes up in a prison, and she has no idea why. She is endlessly interrogated, threatened and tortured, and accused of being part of a conspiracy with a Russian friend of hers. She is being forced to answer intimate questions about her sexuality and previous lovers, and also they attempt to force her to sign a confession of things she never did.
Actress Krystyna Janda gives a fierce performance as the main character Tonia. She won the best actress award at Cannes in 1982, but the film would not be released in Poland itself until seven years later because it was banned. Director Ryszard Bugajski only was able to make a handful of films, but they were ruthless and hardhitting. I recently screened a movie he later made in Canada called Clearcut about the treatment of the indigenous native people there, and it was breathtaking. Bugajski was always taking shots at those in power – left or right, communist or capitalist, and took sides with the people trampled by those systems. In a way it is a political drama, but it can also be seen as a different kind of horror movie.
Dramatically hard-hitting, fierce, it's an experience you won't forget, and something that many people experience around the world, behind closed doors.
Film night at Joe's Garage, cozy cinema! Free entrance. You want to screen a movie, let us know: joe [at] lists [dot] squat [dot] net