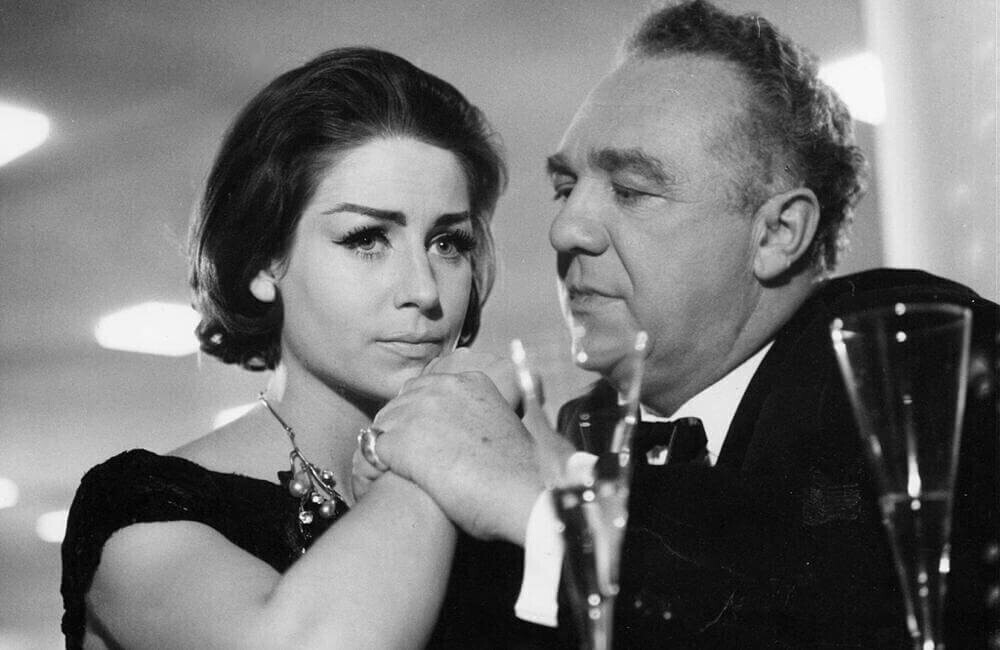 Sunday 20 March 2022, Can Dialectics Break Bricks Cinema: Die endlose Nacht (Will Tremper, 1963), 83 minutes. In German with English subtitles. Doors open at 20:00, film starts at 20:30.
There is thick fog over Berlin-Tempelhof Airport, and an announcement is made that all flights to West Germany are canceled. Since the airport is in East Germany, many people are not allowed outside and so they are left stranded, hoping in the morning things will clear up.
This film follows six of the people who are caught up in the building, walking aimlessly through the near empty airport. The film is made up of their encounters, and their attempts to make something interesting happen. In some ways, it has a bit of the mood of the pandemic and all the lockdowns… suddenly thrown into a void, a bit lost, with plenty of time to kill, and not knowing how long it will take.
The people who are drifting around are from both sides of the Iron Curtain, and therefore meeting each other for the first time, both suspicious of the other side. To further this East-West connection, the theme song is a tune by the Andrzej Trzaskowskí Quintet, a wicked Polish jazz band featuring the vocals of Wanda Warska.
This will be a high-definition screening.
Film night at Joe's Garage, cozy cinema! Free entrance. You want to screen a movie, let us know: joe [at] lists [dot] squat [dot] net