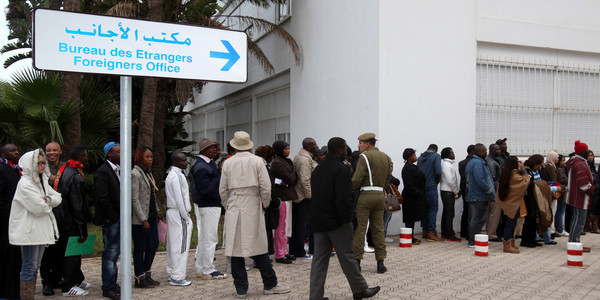 Monday 5 November 2018, Benefit dinner for "la parole aux Migrants" by All Included http://www.allincluded.nl/. Volkseten Vegazulu, 7pm. From 9pm, live music on the stage with The Flamenco Thief.
CONFERENCE INTERNATIONALE DES MIGRANTS AU MAROC "la parole aux Migrants" 1-2 dec. 2018 in Rabat
While the European Union is putting pressure on North and sub-Saharan Africa to close their borders, we see no genuine initiatives working on the reasons why migrants are leaving their countries. From 5-7 dec. 2018 the World Forum on Migration and Development takes place in Marrakesh.
Five years ago Morocco started developing a national migration policy including an asylum procedure. In the last 50 years Morocco changed first from a migration country to a transit country and now a country of destination. What is the impact of this policy on the lives of the migrants?
The Association of Refugees and Migrant Communities in Morocco (ARCOM) and the Platform of Subsaharian Associations and Communities in Morocco (PASCOMS) organize a big meeting inviting Moroccan NGO's in a migrant neighborhood in Rabat while giving the voice to the migrants.
For freedom of movement and fair development. […Lees verder]