Monday 10 April 2023, Benefit dinner, screening and info talk in solidarity with Alfredo Cospito. Food served from 7pm, no reservation.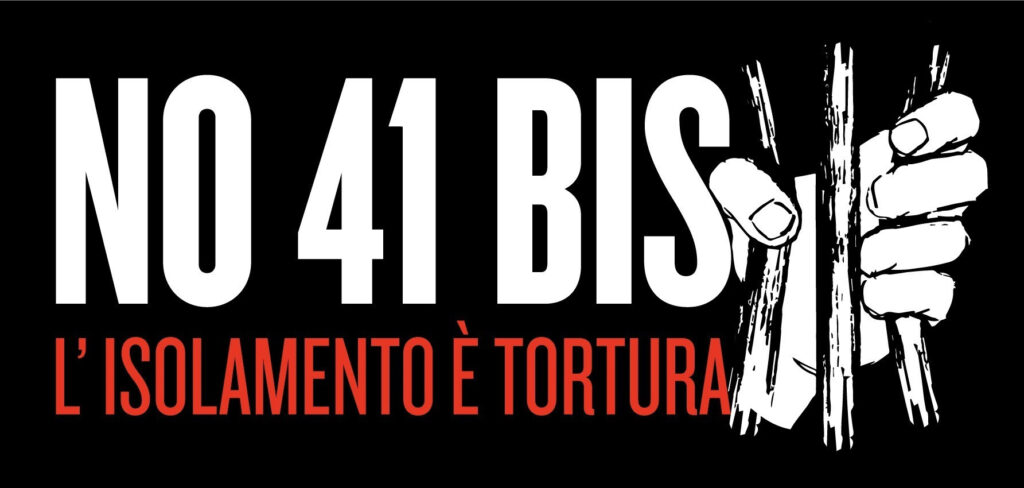 Soli-event for the International 41bis Mobilization. The 41bis Mobilization started in support of the hunger strike that Alfredo Cospito started in october 2022.
The soli-money goes to Cassa AntiRepressione delle Alpi occidentali and La Lima. These are the anti-rep groups based in Italy who support anarchists that are under repression around the mobilization of 41bis.
On the event the documentary 'Until my last breath' will be shown. There will be a small infotalk discussion about insurrectionary anarchism in the South of Europe and South America.
We have 3 propositions to discuss insurrectiony anarchism in the North European context, but feel free to bring your own propositions in addition, or to change the course of discussion!
Date & Time:
Volkseten Vegazulu is a people's kitchens existing since the very beginning of Joe's Garage, June 2005. Your donations are welcome. Food is vegan, no reservation. All benefits go to social & political struggles. Joe's Garage is a space run by volunteers. Without a collective effort, without your active participation, we're remaining closed. Get in touch in you feel like giving a hand. We're always looking for cooks. Any help is welcome in the kitchen. Experience not required. If you want to know which days are still available, mail us.