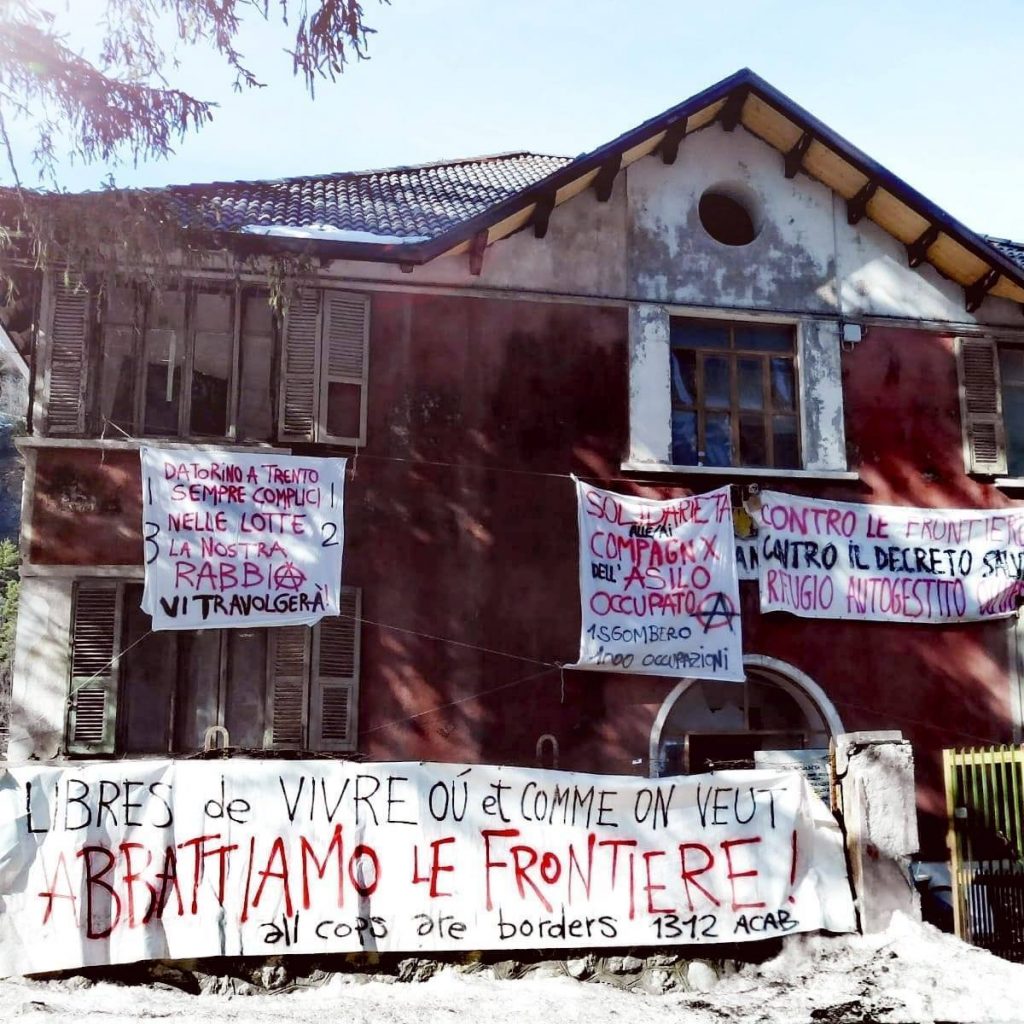 Monday 22nd november 2021, Voku benefit for the struggle against the french-italian border, Volkseten Vegazulu. Food served from 6pm, no reservation. After the food, TUSOL (acoustic punk from Romania) on the stage.
At the Italian-French border, three self-managed shelters were evicted in seven months. Places where comrades and migrants struggle together against an infamous border.
The border police want to destroy every example of self-management and collective organization. They want to hide and control who they define as "illegal", they do not tolerate the existence of free spaces in which no one is a guest and everyone can choose how to approach their journey. The repression grows and increases the control on this border which has already killed and which continues to put people's lives at risk. Destroying these spaces of solidarity, cops and gendarmes and the states that send them, defend the border and make it deadly.
Let's help the evicted from the shelters to continue the struggle against the border.
Volkseten Vegazulu is a people's kitchens existing since the very beginning of Joe's Garage, June 2005. Your donations are welcome. Food is vegan, no reservation. All benefits go to social & political struggles. Joe's Garage is a space run by volunteers. Without a collective effort, without your active participation, we're remaining closed. Get in touch in you feel like giving a hand. We're always looking for cooks. Any help is welcome in the kitchen. Experience not required. If you want to know which days are still available, mail us.