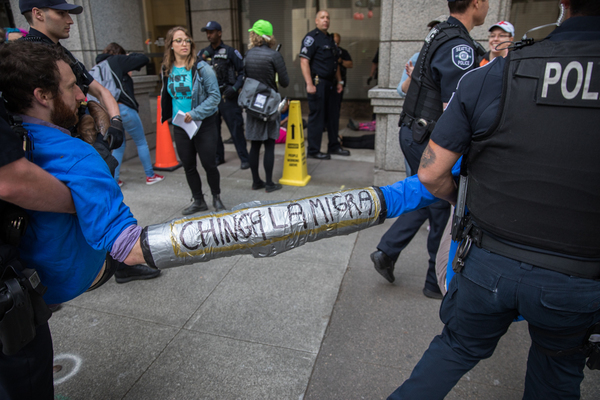 Thursday May 16th 2019, Benefit for anti-ICE activists in Arizona, Volkseten Vegazulu, 7pm.
Benefit for three students at the University of Arizona in Tucson, who face criminal charges and potential imprisonment for confronting ICE (Immigration and Customs Enforcement) agents on campus. Come for delicious vegan food, with fresh veggies and lots of protein!
https://unicornriot.ninja/category/immigration-borders/
https://www.kzyx.org/post/immigration-advocates-warn-ice-retaliating-activism#stream/0
Joe's Garage is always looking for cooks. Any help is welcome in the kitchen. Experience not required. Enjoying it is a must. If you want to know which days are still available in the schedule, send an email to joe [at] lists [dot] squat [dot] net net and book yourself the night. You can, of course, also participate by rolling up your sleeves and doing the dishes.