Thursday 11 May 2023, Benefit for Emergency support to Sudanese Families. Performance by Jessie Nokes. Food served from 7pm, no reservation.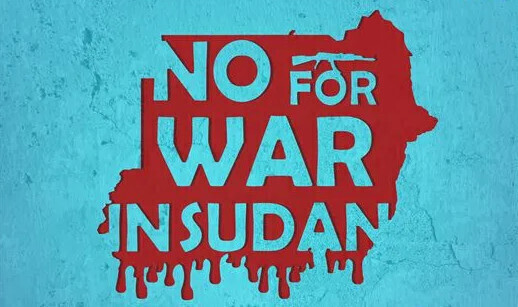 Since 15 April, armed clashes of extreme violence have erupted in Sudan, first in Khartoum and then in peripheral areas, particularly Darfur. Two powerful armies, the SAF (Sudanese Armed Forces) and the RSF (Rapid Support Forces) clashed relentlessly with heavy artillery and aerial bombardment. The civilian population is paying the price: deaths, injuries, lack of water, electricity and food, destroyed hospitals and infrastructure, looting and exodus.
The two armies that are now fighting, SAF and RSF, were before good allies against the civilian forces and the revolutionary movement that obtained in 2019 the fall of the Islamist regime, they were the authors of the coup d'état of October 25, 2021 and the repression that followed it, they were also legitimized and supported by Western and regional powers, their diplomacy and the fruitless negotiations of the UN.
The Resistance Committees, pillars of the Revolution since 2019, are continuing their efforts to support and coordinate the population in the affected neighborhoods: they inform the places of confrontation, the points of distribution of water and bread or the care of the wounded, they take care of identifying the dead and missing, they make the solidarity networks on the spot more effective. This ongoing war is not theirs, and as they say, "Fighting between generals is not our fight."
Presented by the media as yet another confrontation between African generals thirsty for power and hostile to democracy, reduced to the problem of a "humanitarian crisis", this civil war is also the fruit of imperialist and colonial violence imposed on the countries of the South by the supporters of the economic and political world order, who tremble when the peoples revolt.
The anti-authoritarian collective Ajo Negro is cooking at Joe's Garage. Come to eat delicious vegan food! Some of our comrades from Sudan, who are currently stucked without papers in Europe, lost part of their families in the current clashes in Sudan. We now try to organize some emergency support for their families in order to cover most immediate needs – whatever they may be – and then see if and in what way we can support with more long-term support. This message goes out to whomever can financially contribute – every contribution is of great help! Also any other ideas or means of support are welcome, of course.
Volkseten Vegazulu is a people's kitchens existing since the very beginning of Joe's Garage, June 2005. Your donations are welcome. Food is vegan, no reservation. All benefits go to social & political struggles. Joe's Garage is a space run by volunteers. Without a collective effort, without your active participation, we're remaining closed. Get in touch in you feel like giving a hand. We're always looking for cooks. Any help is welcome in the kitchen. Experience not required. If you want to know which days are still available, mail us.